In seeking to realize some $3.5 billion in budget cost-cutting, the Pentagon has, for the past several years, valiantly tried to get rid of the popular plane, but lawmakers on Capitol Hill — backed by their constituents in the military — kept the program alive, although just barely. Now, with the military funding spigots opened wide at the White House, the aircraft will see upgrades and a renewed life on the world's battlefields.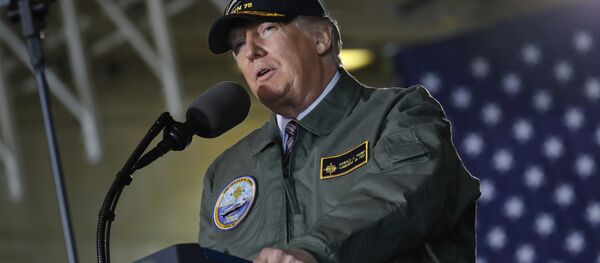 "The world has changed," stated Air Force budget deputy Major General James F. Martin Jr. last week in a press briefing on the new defense budget, addressing the reasons for keeping the old aircraft.
The A-10, which entered service in 1976, is a single-seat, twin jet engine attack aircraft designed to primarily support ground-based assault operations. With its enormous front-mounted, seven-barrel, nine-foot gatling gun firing 3,900 rounds a minute; its Maverick or Sidewinder wing-mounted missiles; and its heavily over-engineered titanium armor plating, the aircraft became widely appreciated by pilots, earning it the affectionate nickname "Warthog" for its ungainly figure.
Heavily used in conflicts around the world, the A-10 was noted in recent years to be aging rapidly and replacement aircraft were getting hard to come by. According to AP, retired Air Force General Mark Welsh referred to the planes as qualifying for antique license plates in some US states.
But the A-10 is thought to be a special case, according to many in the force, including Arizona Republican Representative Martha McSally. An Air Force pilot who flew the A-10 in combat situations and commanded a squadron in Afghanistan, she refers to the plane affectionately.
Echoing the sentiment of many in the Air Force, McSally said, "The A-10 is this bad ass airplane with a big gun on it," last month, addressing the Center for Strategic and International Studies.
Currently, the aging aircraft is deployed against militant factions in Afghanistan, while also providing close-air support for Iraqi and other US partner forces fighting Daesh in Syria and Iraq.
The A-10 has been out of production since 1984, but has been upgraded in multiple ways, including an entirely new electronics system.
The plane's manufacturer, Fairchild Aircraft, went out of business in 2003, and in 2010 the company's assets were purchased by an Israeli defense contractor.