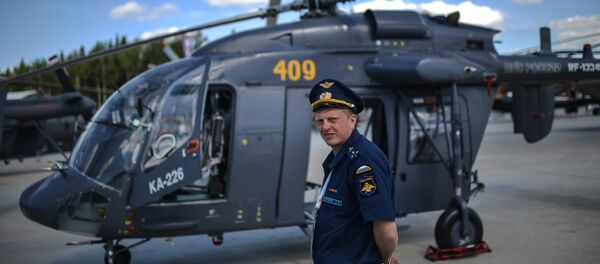 New Delhi (Sputnik) — It is also nearly double the unit cost of 60 similar platforms that would be supplied to the Indian Air Force (IAF) and the Army in flyaway condition.
India and Russia have instituted a joint venture company, named India-Russia Helicopters Limited, to manufacture and assemble 140 multi-role helicopters for Indian armed force. Some issues related to the deal are expected to be finalized during Indian Prime Minister Narendra Modi's meeting with Russian President Vladimir Putin on June 1. Under the deal for 200 Kamov Ka-226Ts, 60 helicopters will be received in fly-away condition from Russia while another 40 will be assembled in India and the remaining 100 fully built in India.
"Kamov's modularity, contra-rotating rotors, and twin engine give it some serious advantages over indigenously developed light utility helicopter. It's perfectly logical for the unit cost of Kamov to be high; the helicopter is twin engine and, the contract entails local manufacture, not just local assembly," Vijainder K Thakur, the senior editor of Geopolitics and former IAF squadron leader, said.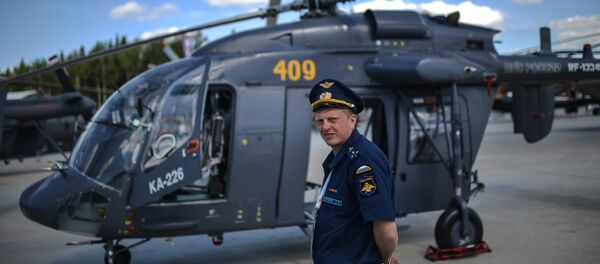 9 September 2016, 12:32 GMT
The Indian government also wants more technology transfer from Russia. Defense Minister Arun Jaitley had expressed his desire to have more technological gain from foreign original equipment manufacturers (OEMs) including Russia.
"It would be naive for India to expect Russia to put its long term commercial interests at stake through full transfer of technology to India. Let's just step back and think for a while. Kamov is a world leader in contra-rotating helicopter technology. Were it to transfer the coveted technology to India's state owned Hindustan Aeronautics Limited (HAL) and private sector firms in India, its commercial interests would be heavily compromised. Russia could forever lose its edge in contra-rotating helicopters if the associated technology was to be leaked via the Indian private sector to the West and China," Thakur said.