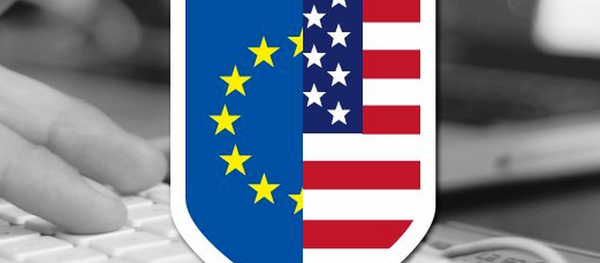 24 February 2017, 14:33 GMT
BERLIN (Sputnik), Victoria Mladenovich — On Sunday, after a NATO summit in Brussels, at which US President Donald Trump harshly criticized his allies for not contributing 2 percent of their GDP to the NATO defense budget, Merkel said that the times when the Europeans could rely on their allies for security were over and called on the Europeans to "take [their] fate into [their] own hands." The German government said in March that the 2-percent goal was not a fixed target, but rather something to which the members should be aspiring, with Berlin currently spending about 1.2 percent of GDP on defense.
"[Merkel] is also de facto telling the US that she and her allies are not going to pay their fair share of contributions to NATO. This stance moves the EU closer to its own armed forces, which is a very frightening prospect," Atkinson said.
Merkel has said repeatedly that Germany would remain committed to the goal of bringing its NATO contribution to 2 percent. However, she has also repeatedly referred to the commitment as the target set to be reached by 2024.
According to the European Parliament member, Merkel's speech was an example of "desperate rhetoric" ahead of German federal election, slated for September 24, in which the chancellor will run for office again.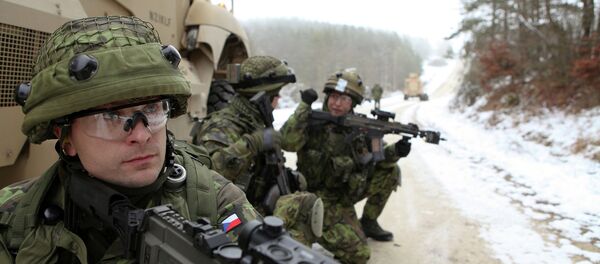 21 February 2017, 11:47 GMT
"Across Europe the anti-globalisation movement and the increased support for the populists is Merkel's real fear. She is trying to be the leader of a failed superstate, thinking she can rival the US — she is doomed for failure," Atkinson said.
On Monday, German Foreign Minister Sigmar Gabriel also criticized Washington, saying that the US administration's policies harm the interests of the European Union and put international security at risk.
The discussions on Europe's defense have become more active following Trump's victory in the US presidential election in November. During his campaign, Trump repeatedly said that the United States should decrease its support of other NATO member states and protect only those members of the Alliance who "fulfill their obligations" to Washington.
The European states agreed on a new plan on the EU security and defense on November 14, 2016, which excluded the creation of an EU army. Two weeks later, the European Commission proposed the creation of a new defense fund for military procurement and collaborative research as part of a wider EU defense strategy.