ST. PETERSBURG (Sputnik) — According to the RDIF CEO, the Japanese side is interested in infrastructure and advanced technologies and willing to invest in such projects in Russia. Dmitriev said that Japan showed interest in the Russian-Chinese project of a medical robot.
"The fund is considering large industrial and middle-sized or even venture projects in a number of industries… We are also ready to help Japanese and Russian companies to localize their businesses in [Russia, Japan], although we will favor the projects 'from the scratch.' We are hoping to announce first examples in the near future," Dmitriev said.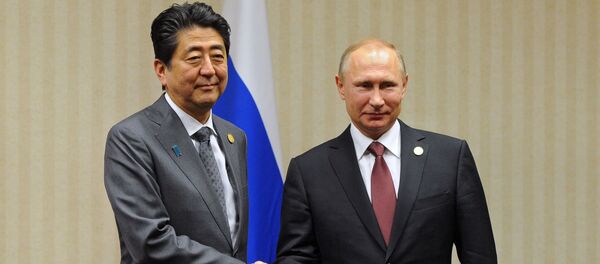 4 December 2016, 18:07 GMT
The Russian-Japanese investment fund is a joint initiative of RDIF and the Japan Bank for International Cooperation (JBIC).
The SPIEF is the key global platform for business representatives' communication and discussion of crucial economic issues that the world faces. According to Russian presidential aide Yury Ushakov, the forum is expected to gather over 8,000 Russian and foreign participants, including leaders of India, Moldova, Abkhazia, South Ossetia, vice presidents and ministers from different countries.
Rossiya Segodnya International Information Agency is the official media partner of the forum.