The results of a UK investigation, begun in part as a deal to gain the support of the Liberal Democratic party in extending British military operations against Daesh in Syria in December 2015, may never be released for fear of offending Saudi Arabia — this even though the Middle Eastern kingdom has been consistently implicated in supporting terror attacks on foreign soil.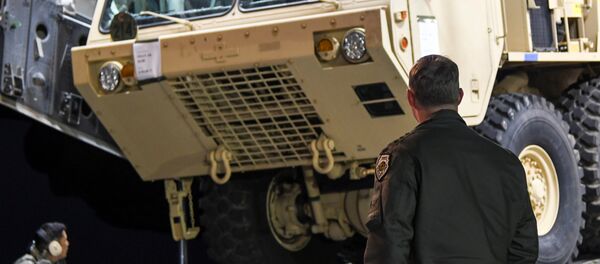 An inquiry commissioned by former UK Prime Minister David Cameron to follow cash outlays provided to violent extremist groups by entities within Saudi Arabia is now the subject of a heated exchange in the British parliament, as lawmakers seek assurances that the shocking results will not be hidden from public view.
Liberal Democrat foreign affairs spokesman Tom Brake wrote recently to current UK Prime Minister Theresa May requesting that she affirm that the Saudi terror funding investigation will continue, the Guardian reports.
Brake's letter comes in response to the assertion of the UK Home Office extremism analysis unit — directed 18 months ago by the prime minister's office to document foreign funding of extremist groups in England — that the results of the investigation are not complete, and may never be released as they are "very sensitive," according to The Guardian.
Brake stated in his letter to May, "As home secretary at the time, your department was one of those leading on the report. Eighteen months later, and following two horrific terrorist attacks by British-born citizens, that report still remains incomplete and unpublished."
"It is no secret that Saudi Arabia in particular provides funding to hundreds of mosques in the UK, espousing a very hardline Wahhabist interpretation of Islam. It is often in these institutions that British extremism takes root," Brake added.
Riyadh has long provided cash outlaws for fundamentalist preachers and mosques in the UK, and, given May's visit to the kingdom earlier this year, the report's findings may prove to be legally, financially and politically sensitive to the British leader, who is involved in contentious upcoming snap elections in the country to garner support for the Brexit move.
According to estimates, Saudi funding of religious organizations outside the borders of the kingdom fall between $2 billion and $3 billion annually since 1975, with that money ordinarily spent on some 1,500 mosques, 210 Islamic centers and Muslim educational institutions, the Huffington Post reports.
The leader of Brake's Liberal Democratic party, Tim Farron, has demanded that the UK government keep its pledge to publish the investigation's findings as soon as they are complete, whether or not the results are observed to be "sensitive."
"That short-sighted approach needs to change. It is critical that these extreme, hardline views are confronted head on, and that those who fund them are called out publicly," he stated, cited by The Guardian.
"If the Conservatives are serious about stopping terrorism on our shores," Farron added, "they must stop stalling and reopen investigation into foreign funding of violent extremism in the UK."
This is not the first time Saudi Arabia's support for violence has been shielded by a foreign government.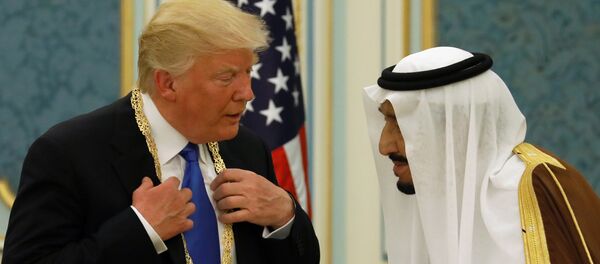 According to exhaustive research conducted by Foreignpolicy.com, a redacted US intelligence source quoted in the recently-published 28 pages of previously withheld information surrounding the 9/11 attacks specifically documenting Saudi funding for violent extremist groups stated that there is "incontrovertible evidence that there is support for these terrorists within the Saudi Government."
According to Foreign Policy, the "devastating" congressional inquiry into the 9/11 attacks documented that there was no doubt that money traced directly to the Saudi royal family went to those who had perpetrated the atrocities.
Newsweek reports that as Trump signaled closer ties to Riyadh through the sale of some $110 billion of US weapons to the kingdom earlier this month, Saudi Arabia has requested that a 2016 Justice Against Sponsors of Terrorism Act (JASTA) law, allowing families of 9/11 victims to sue countries proven to have played a roll in the attack, be rescinded.