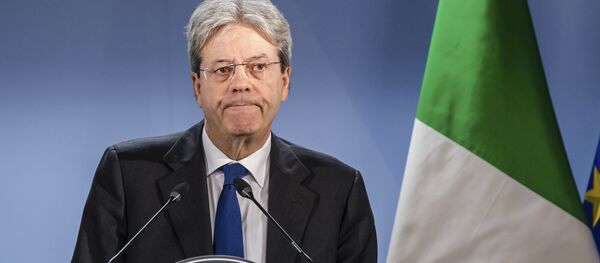 ST. PETERSBURG (Sputnik) — On Wednesday, Italy's Chamber of Deputies backed the bill on amendments for the reduction of the budget deficit proposed by the Italian government.
"This external debt is one of the factors of stalling the growth. I hope that our government can change little by little this tendency via this means [of legislation], it would be a great indicator for the finance market," Antonio Piccoli said on the sidelines of the St. Petersburg International Economic Forum (SPIEF).
The GIM-Unimpresa official added that Italy's state debt was the most important problem of the Mediterranean nation.
"It's widely known that Italy's state debt exceeds the state budget and it has to be solved, this problem is the main problem for Italy's economy," he added.
Italian economy has one of the biggest external debts, exceeding $2 trillion, or 132 percent of the country's GDP, according to the EU statistical agency Eurostat.
SPIEF, held in Russia's northwestern city of St. Petersburg, is a major business and economic event which will be continue until Saturday. The Sputnik news agency is the official media partner of the forum.