GORKI (Moscow Region) (Sputnik) — Russian oil companies are exploring cooperation opportunities with Saudi Arabia on specific projects in 30 various fields, in particular, mining, exploration, development of the petrochemical industry, oilfield services, Russian Energy Minister Alexander Novak said Wednesday.
"I can say that we have signed an agreement between Russian and Saudi Arabian Ministries of Energy on cooperation in the energy field. Under this agreement, a working group comprising representatives of ministries and companies was set up and they regularly meet to find ways of development, joint directions of cooperation. We have identified about 30 such directions," Novak told reporters.
The minister pointed out that Russia and Saudi Arabia might launch joint projects in petrochemical industry, in the field of renewable energy and liquefied natural gas (LNG) technologies among others.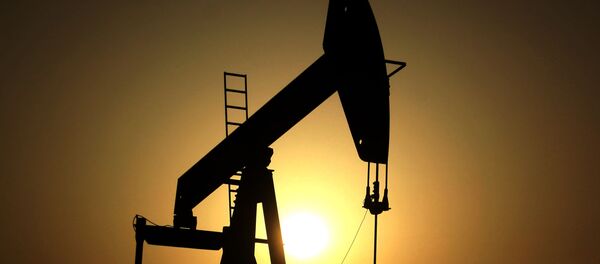 According to the Russian energy minister, more specific details would be announced after the Russian and Saudi companies discuss all the issues concerning these projects.
On Monday, Novak said that Russia and Saudi Arabia might sign new agreements for cooperation on the sidelines of the upcoming St. Petersburg International Economic Forum (SPIEF), set to take place on Thursday-Saturday.
On Tuesday, Rosneft oil-and-gas company CEO Igor Sechin and Saudi energy minister discussed prospects for cooperation between the Russian company and Saudi Aramco in various energy projects.
The 21st SPIEF is expected to gather high-ranking politicians and prominent business leaders from dozens of countries. The Rossiya Segodnya International Information Agency is the official media partner of the forum.