On Wednesday, Durbin, the leading Democrat, minority whip and ranking member of the Senate Appropriations Committee for Defense, met with South Korean President Moon Jae-in and defense officials from Seoul. 
"There is no secret about how this has moved forward and there was television coverage on the delivery of the THAAD missile system. So it isn't that we were sneaking in to put this in place … I don't think there has been any effort by the US in any way to mislead the Koreans about what we are proposing," Durbin said, according to the Yonhap News agency.
The meeting comes just a day after Moon accused the South Korean Defense Ministry, which he inherited from recently impeached conservative President Park Geun-hye, of "intentionally dropping" explicit references to THAAD's expansion in a report to his top aides.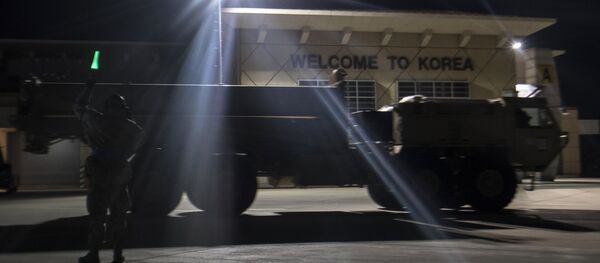 Moon said he was "very shocked" that the launchers had been deployed without the South Korean government or public being notified.
Moon told Durbin during the Wednesday meeting that the probe wasn't meant disrupt South Korea and the US' agreement about deploying THAAD, but rather to ensure that the process is conducted honestly.
Durbin said, "I assured him that my conversations with our military leaders made it clear that they don't want to cut any corners or ask for any special treatment when it comes to environment standards. I don't believe that would be an issue."
Since the US and South Korea reached a joint decision in July to deploy the anti-ballistic missile defense system, it has been a source of controversy. Residents have protested its impact on the environment; China is said to suspect that its radar could be used to spy on Beijing's military activities, straining relations with Seoul; and US President Donald Trump has urged that Washington and Seoul share the cost of installing and operating THAAD.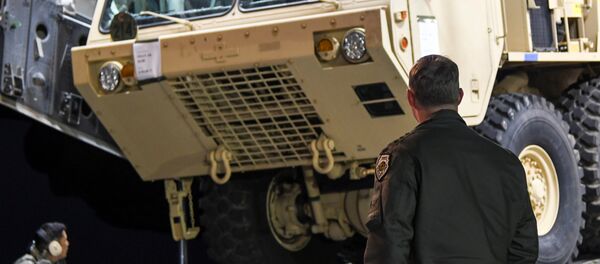 Washington has maintained that the system's sole purpose is fend off aggression from North Korea, but some say the system isn't designed to effectively confront a missile attack from Pyongyang. 
An early May article for Wired suggested that not only is THAAD out of range to effectively protect Seoul, but that one system simply isn't enough.
Rand Corporation senior defense analyst Bruce Bennett said, "The problem is that given the range of the interceptors with THAAD, you really need at least two and probably three or four THAAD batteries in South Korea in order to defend the whole country."
On Thursday China, which has vociferously decried the system, officially lodged a complaint against South Korea for the four new launchers, with Foreign Ministry spokesperson Hua Chunying telling reporters, "We strongly urge the United States and the ROK [Republic of Korea] to immediately halt the deployment and withdraw the THAAD system," according to Xinhua News Agency.