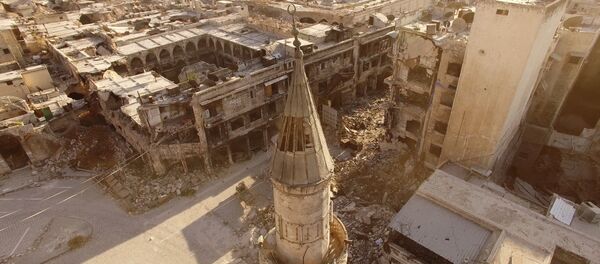 BEIRUT (Sputnik) — The source added that the government troops managed to seize control over part of the strategically important area of Al-Tawahin, situated in the Syrian Coastal Mountain Range to the east of the highway leading to the city of Aleppo.
"Since May 29, the Syrian army liberated 22 villages in the eastern part of Aleppo province, eliminated 1,200 militants and destroyed more than 100 units of equipment of the enemy, 12 strongholds," the source said.
In recent months, the Syrian army supported by the Russian Aerospace Forces succeeded in liberating a number of territories in the Aleppo province controlled by militants, including Daesh terrorist group.