MOSCOW (Sputnik) — A French national was killed in late Saturday's double terrorist attack in London, which left seven people killed and 48 injured, French media reported on Sunday, citing Foreign Minister Jean-Yves Le Drian.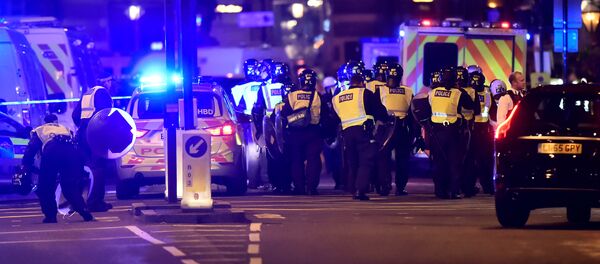 According to Le Monde newspaper, seven people from France were injured in the attack, four of them in critical condition.
Earlier in the day, Le Drian said four French citizens were injured.
On Saturday, at 22:08 PM local time (21:08 GMT), a vehicle struck pedestrians on London Bridge. The vehicle with three suspects continued to drive from London Bridge to Borough Market, after which the suspects left the vehicle and carried out a stabbing attack at the market. The attackers were confronted by the police and shot dead within minutes.