The Syrian army managed to regain control over Maskanah, the source said.
"Government troops and allied forces regained full control over Maskanah, having destroyed a major stronghold of Daesh terrorists," the source elaborated.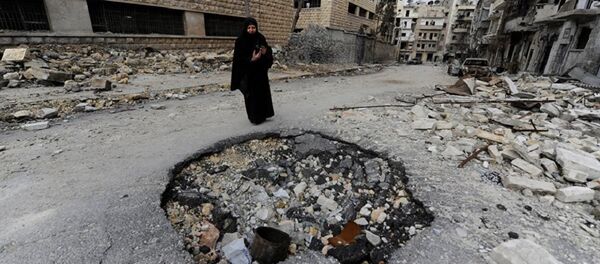 According to the source, engineer combat groups are currently working in the town, searching for explosive devices and bombs in order to neutralize them.
Earlier reports indicated that the Syrian army destroyed 1,200 Daesh terrorists and liberated over 20 settlements in the eastern part of the Aleppo province since May 29.
In recent months, the Syrian army supported by the Russian Aerospace Forces succeeded in liberating a number of territories in the Aleppo province controlled by militants, including Daesh terrorist group.