On Sunday, Australian Prime Minister Malcolm Turnbull told the IISS Shangri-La Dialogue, an annual meeting of Asia-Pacific defense ministers and military chiefs, that countries in the region can no longer rely on great powers for their defense.
"In this brave new world we cannot rely on great powers to safeguard our interests," Turnbull said in his inauguration speech at the event in Singapore.
"We have to take responsibility for our own security and prosperity, while recognizing we are stronger when sharing the burden of collective leadership with trusted partners and friends."
Some US allies at the summit expressed concern that the Trump administration will reduce its engagement in the Pacific, leaving the region more open to Chinese dominance.  
Malaysia's defense minister Hishammuddin Hussein told a meeting with US Defense Secretary James Mattis that Kuala Lumpur was "still trying to figure out" the US' strategy in Asia.
"I would like to know very clearly what are the true intentions of the new administration," Mr Hishammuddin said.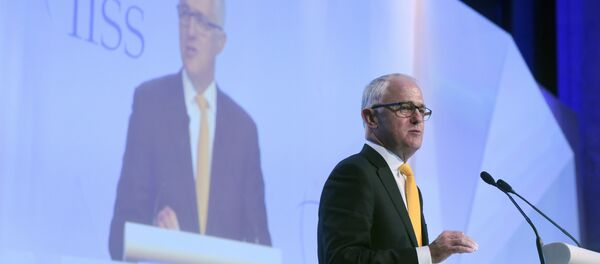 Martin Jacques, British journalist, scholar and author of the international bestseller "When China Rules the World: The End of the Western World and the Birth of a New Global Order," told Radio Sputnik that Trump's withdrawal from the Trans-Pacific Partnership and demands that countries such as Japan and South Korea pay more for their own defense has heightened concerns.
"The most obvious difference so far has been Trump's withdrawal from the Trans-Pacific Partnership, which of course was a creature of the Obama administration, that's the clearest sign we've had yet," Jacques said.
The US has never really enjoyed a strong presence in Southeast Asia, where its only military ally, the Philippines, has recently announced an intention to build closer relations with China and distance itself from the US.
The changing geopolitical situation in Asia, with China increasing and the US decreasing in influence, is a consequence of long-term economic changes, Jacques said.
"This is a longer-term process than Trump and has often been misread in the West. What we've seen over quite a long period, with the rise of China, is growing economic relations between China and virtually every country in East Asia and the decline of their economic relations with the US."
"China has become the most important economic partner of most of these countries. The result of that has also been that, at least in Southeast Asia, countries by and large have moved closer to China and have tended to move away from the US."
"What we've seen since Duterte's move in the Philippines, is a major shift in the region towards China. I think that American policy under Obama is in deep trouble in Southeast Asia and I think that there is a growing accommodation between China and the ASEAN (Association of Southeast Asian Nations) countries."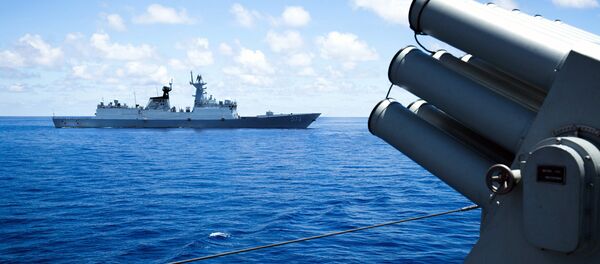 In
the Philippines
, President Duterte has announced a "separation" from the US and expressed a desire to build ties with China and Russia. Singapore and Thailand, which don't have a military alliance with the US but have historically leaned toward Washington, are also building economic ties with China.
"Thailand was a sort of formal ally [of the US] but now it's much closer to China than it was to the US, so these countries are gravitating – mainly, but not only, for economic reasons – toward China. So the question is, what is going to be the nature of the new relationship over time between ASEAN and China."
This relationship is likely to take a different form to US alliances in Asia. While Washington sees alliances in military terms, China is more focused on economic ties, Jacques said.
"The American idea, in which formal military relations are the crucial question – the Chinese don't look at it like that. For the Chinese, the crucial question is an economic question, so Turnbull's really looking at it through rather Western eyes and I don't think Western eyes are very helpful to understand the relationship between these countries and China."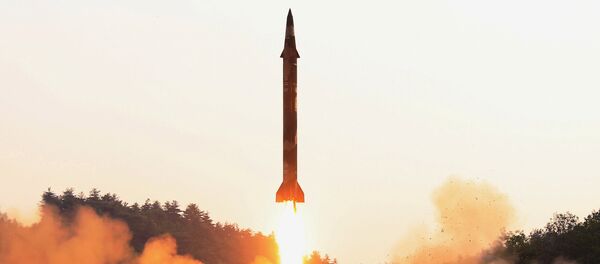 The East Asian region is extremely important to China, which has been steadily improving its relations with Southeast Asian countries. 
However, relations with Japan, South Korea and Taiwan in Northeast Asia are "much more problematic," and China wants to improve them.
"This area, this region is less changed than any other region since the Cold War. It is still essentially defined in Cold War terms."
"Taiwan is still not part of China, Japan is very antagonistic towards China and is still really a vassal state of the US in that it doesn't have a proper independent foreign or defense policy, and Korea is still divided as it was at the beginning of the Cold War. So, that area is a big problem for China and we can see this very vividly with the problems on the Korean peninsula and what is going to happen to those," Jacques said.
"In the longer run, I think China will emerge as a global power. Its economic rise remains extraordinary and is happening much quicker than people projected, as indeed the decline of the US is happening much more quickly than people assumed would be the case. I think that we'll see China becoming increasingly a global power, but I don't think we should think of China as the same kind of global power as the US, I think it will be very different."
Have you heard the news? Sign up to our Telegram channel and we'll keep you up to speed!