CAIRO (Sputnik) — On June 5, Bahrain, Saudi Arabia, Egypt and the United Arab Emirates severed diplomatic relations with Qatar. The states accused Qatar of supporting terrorist groups, particularly the Muslim Brotherhood terrorist movement, as well as of interfering in other countries' domestic affairs. Libya made a similar decision. Yemen cut diplomatic relations citing Doha's links with Houthis. The Maldives took the same step, citing extremism and terrorism concerns.
"All operating licenses of Qatar Airways to be voided and all its offices in the kingdom to be closed down within 48 hours… in accordance with the announcement of the Government of the Kingdom of Saudi Arabia to cut diplomatic ties with Qatar," the statement, obtained by Sputnik, said.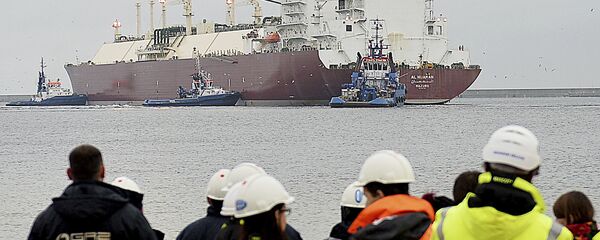 The aviation authority advised all the travelers who bought the airline's tickets to turn to travel agents or the company itself for a compensation.