MOSCOW (Sputnik) — The 2017 summit would gather the leaders of China, India, Kazakhstan, Kyrgyzstan, Pakistan, Russia, Tajikistan and Uzbekistan and would be the first one with Islamabad and New Delhi as full-fledged members of the international organization. The leaders of several non-SCO member states, such as Belarus will also visit Astana.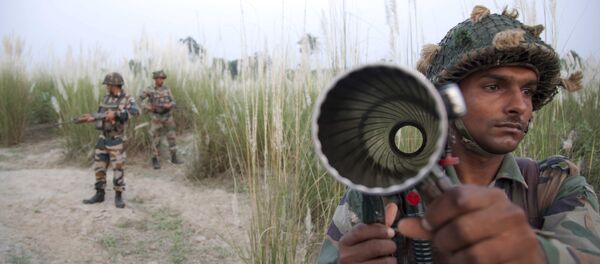 According to Russian presidential aide Yury Ushakov, 11 documents have been prepared ahead of the SCO summit, including the decisions of accession of India and Pakistan, as well as a convention on countering extremism and a statement of heads of states on countering terrorism.
Within the framework of the summit, Russian President Vladimir Putin is expected to hold meetings with a number of world leaders, including Chinese President Xi Jinping as well as Pakistani Prime Minister Nawaz Sharif and could have talks with Afghanistan's President Ashraf Ghani.
According to Ushakov, the agenda of the summit would include a wide range of issues, including in the sphere of security and economy.
"The main issues deal with concrete steps to further improve SCO's functioning, develop cooperation in all priority areas, in security, counterterrorism, the economy and humanitarian affairs. The traditional exchange of views on the most crucial regional issues, primarily, of course, Afghanistan and the Middle East [will also take place]," Ushakov said.

The official added that the SCO members would pay a special attention to the situation in Afghanistan that had escalated in recent months amid the activities of Daesh terrorism groups, outlawed in Russia among other countries.
The next summit of the organization would take place in 2018 in China, the Russian presidential aide added.
The SCO was established on June 15, 2001 in Shanghai by six countries. At the 2016 summit held in Uzbekistan, the SCO leaders signed memorandums on the accession of India and Pakistan to the organization.