MOSCOW (Sputnik) — NATO's activity near Russia's borders remains a major factor of destabilization, Russian Foreign Minister Sergei Lavrov said on Wednesday.
"NATO's active actions in the bordering regions remain to be a serious destabilizing factor," Lavrov said at a press conference.
The Russian foreign minister stressed his country's call for an extensive discussion about military and political security within the NATO-Russia Council (NRC), adding that the NATO partners preferred a unilateral exchange of opinions instead of a dialogue.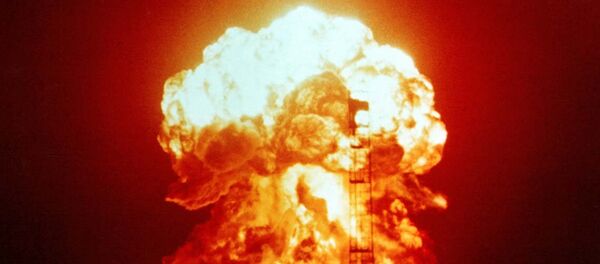 12 January 2017, 18:40 GMT
Relations between NATO and Russia have deteriorated since 2014 against the background of
the Ukrainian crisis
and Crimea's reunification with Russia. During this time, NATO decided to suspend projects of practical civilian and military cooperation with Moscow, but maintained channels of political dialogue. Since the beginning of Ukrainian crisis, the organization has also been boosting its military presence in Eastern Europe. During July 2016 NATO summit in Warsaw, allies agreed to deploy four multinational battalions to Estonia, Latvia, Lithuania and Poland.
Moscow has repeatedly denied allegations of involvement in Ukraine, as they are not supported by factual evidence. Russia has also warned that amassing troops and military equipment on its borders is a provocation, violates past NATO pledges, and can lead to regional and global destabilization.