WASHINGTON (Sputnik) — The US-led coalition strike against pro-Syrian government forces in the area of At Tanf resulted in casualties, Operation Inherent Resolve spokesperson told Sputnik on Wednesday.
"Following several warnings via the de-confliction line, the Coalition conducted strikes on manned Pro-Regime vehicles which presented a threat to Coalition and partner forces, resulting in casualties," the spokesperson said.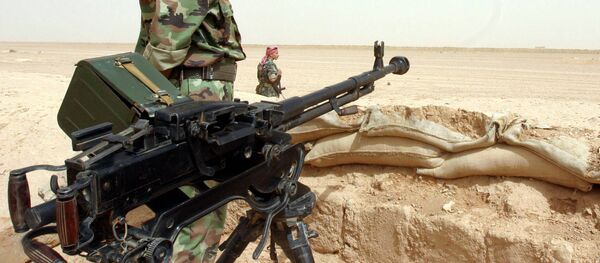 On Tuesday, the Pentagon announced the coalition conducted a new strike on pro-Syrian government forces as they entered the de-confliction zone with Russia and posed threat to its personnel. The force comprised of a tank, artillery, anti-aircraft weapons, armed technical vehicles and more than 60 soldiers.
The spokesperson said the coalition was not aware of the specific ethnic composition of the force that was struck.
A Syrian source told Sputnik on Tuesday that at least two Syrian servicemen were killed and more than 15 injured as a result of the coalition attack.