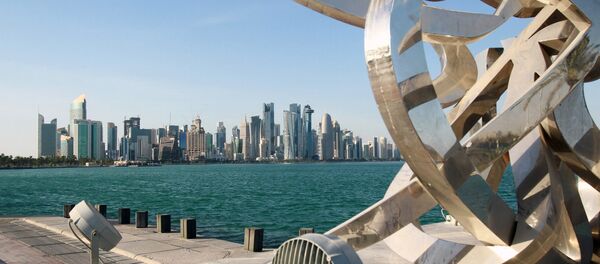 "There is nothing to negotiate" with Qatar over the ongoing diplomatic row in the Middle East and Doha should pay the price over its alleged funding of terrorist groups, the minister
said
.
According to the minister, the Qatari government's "fingerprints are all over the place" in funding terrorism.
He claimed that among the terrorist groups sponsored by Doha are al-Qaeda's branches in Syria and Somalia, militants in Sinai in Egypt and "al-Qaeda-type" organizations in Libya.
Gargash also said that Qatar should expel members of Hamas, stop its support of terror groups "with al-Qaida DNA" and rein in the many media outlets it funds, including Al-Jazeera broadcaster.
On June 5, Bahrain, Saudi Arabia, Egypt, the United Arab Emirates (UAE), Yemen, Libya, the Maldives and Mauritius severed diplomatic relations with Qatar. The states accused Qatar of supporting terrorist groups, particularly the Muslim Brotherhood, as well as of interfering in other countries' domestic affairs.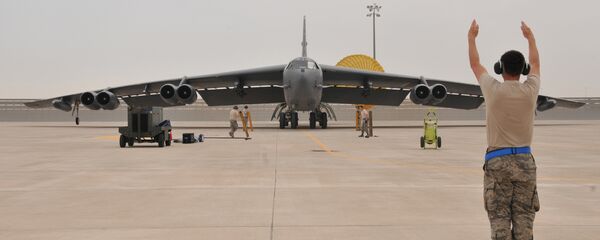 Libya made a similar decision. Yemen cut diplomatic relations citing Doha's links with Houthis. The Maldives took the same step, citing extremism and terrorism concerns. Mauritius joined the boycott. Mauritania broke off diplomatic ties with Qatar while Jordan downgraded ties with the country on June 6.
The Qatari Foreign Ministry rejected the accusations of Doha's interference in other countries' domestic affairs and expressed regret over the decision of the Gulf States to cut off the diplomatic ties with it.
In an interview with Radio Sputnik, Grigory Lukyanov, an expert on the Middle East at the Moscow-based Higher School of Economics, noted that the current measures against Qatar are unprecedented but Doha has a large potential to resist.
"In 2014, some countries already cut diplomatic ties with Qatar, but there were not economic measures and restrictions. At the time, Qatar held out for eight-nine months. The current situation is much more complicated. At the same time, Qatar and its capability should not be underestimated, especially its financial capacities, its accumulated reserves and relations with other countries, first of all Turkey and Iran," Lukyanov pointed out.
According to the expert, those capacities would help Qatar to deliver a quick response to the blockade imposed by Saudi Arabia and the UAE.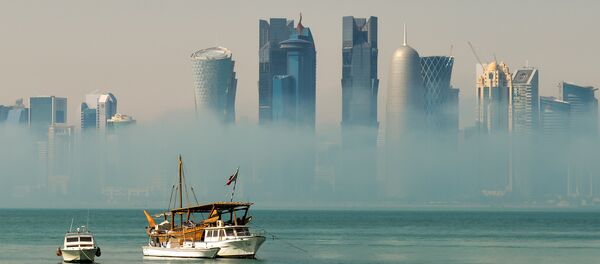 "Gas supplies are the main source of income for Doha. Neither Kuwait nor Oman joined the blockade. The Strait of Hormuz remains open fir exports of Qatari gas," he said.
At the same time, Lukyanov underscored that neighbors have a number of serious claims against Doha.
"In recent years, Qatar has financially and politically support different groups, in order to strengthen its positions in the international arena. Thus, Qatar has expanded its influence and diversified tools of influence in the region. Of course, this sparked tensions with its neighbors," Lukyanov said.
He noted that until recently the fact that an American military base is stationed in Qatar prevented other countries from conflicting with Doha, but the situation changed after United States President Donald Trump's recent visit to Riyadh.
"In fact, Trump greenlighted Saudi Arabia's decision to deal with Qatar on its own, without Washington's interference. As a result, we're witnessing that Riyadh has engaged its plan," Lukyanov concluded.