"The situation has changed for the better after a memorandum on the creation of de-escalation zones in the Syrian Arab Republic was signed on May 4, 2017 in Astana. De facto the civil war in Syria has stopped. Moreover, the memo's entrance into force let start works on the restoration of populated areas destroyed by war, which are not occupied by terrorists," chief of the Russian General Staff's Main Operational Directorate Col. Gen. Sergei Rudskoy said.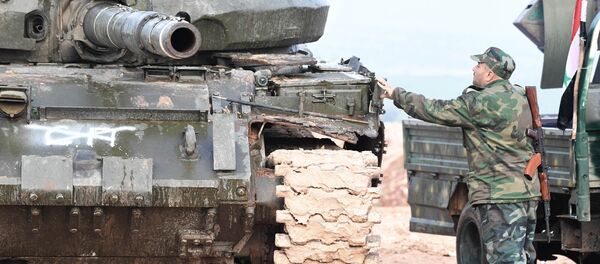 He said that the Syrians start returning in freed cities and towns.
"Humanitarian access to inhabited areas located within the de-escalation zones has been restored. In the last month alone, international organizations have sent 14 humanitarian convoys to these areas, which has significantly improved the life of their residents," Rudskoy said.
At the same time, the Russian Defense Ministry's center for Syrian reconciliation has made 169 aid deliveries, bringing a total of 17 tonnes of food and gave medical aid to over 10,000 Syrians, he added.
"The operation of liberation of the territory of Syria from Daesh and al-Nusra Front terrorist groups will continue until their complete elimination," Commander of the Russian military group in Syria Col. Gen. Sergei Surovikin said on Friday at a press briefing.
The fifth Astana meeting on Syria will see the signing of documents which establish the borders of the de-escalation zones and the control of the ceasefire in these zones, he added.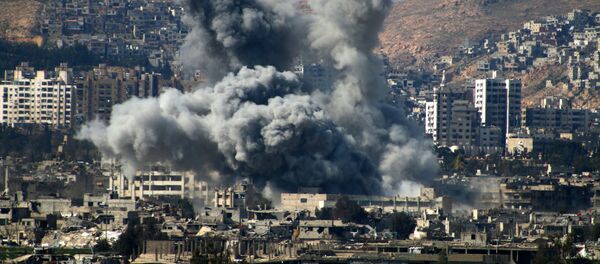 On May 4, Russia, Turkey and Iran
signed a memorandum
on the establishment of safe zones in war-torn Syria as part of the the Astana talks on Syrian settlement. The four zones include the northwestern Idlib province and parts of the neighboring Latakia, Hama and Aleppo provinces, the north of the central Homs province, eastern Ghouta near Damascus and certain parts in the country's southern Deraa and Quneitra provinces.
The memorandum on these de-escalation zones took effect on May 6.
The agreement between Moscow, Tehran and Ankara presumes the cessation of airstrikes and combat actions between the Syrian Army and militants who have already joined or will join the ceasefire regime, according to Chief of the Russian General Staff's Main Operational Directorate Col. Gen. Sergei Rudskoy.
The deal was discussed during talks between Russian President Vladimir Putin and his Turkish counterpart Recep Tayyip Erdogan in Sochi.