CAIRO (Sputnik) – On Thursday, Bahraini King Hamad bin Isa Al Khalifa arrived in the Egyptian capital with an official visit.
"Both leaders confirmed that the decision [to cut relations] was made because of the firm Qatar's determination to continue the hostile policy towards the Arab states and after the failed attempts to make it stop providing support for terror organizations," the two leaders said in a joint communique, as quoted by the Egyptian presidential chancellery on Thursday.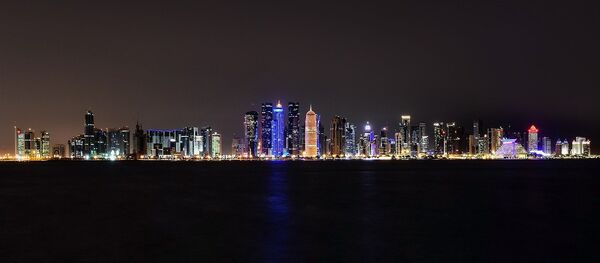 On Monday, Saudi Arabia, Bahrain, the United Arab Emirates and Egypt cut off diplomatic relations with Qatar, accusing the latter of supporting terrorist organizations and destabilizing the situation in the Middle East.
Yemen, the Maldives, Mauritius, Mauritania and the eastern-based government in divided Libya also announced a break in relations with Doha, while Jordan and Djibouti said they would lower the level of diplomatic contacts with Qatar. Senegal and Chad recalled their ambassadors from Doha.
Qatar denied the accusations and said that no retaliatory measures would be taken.