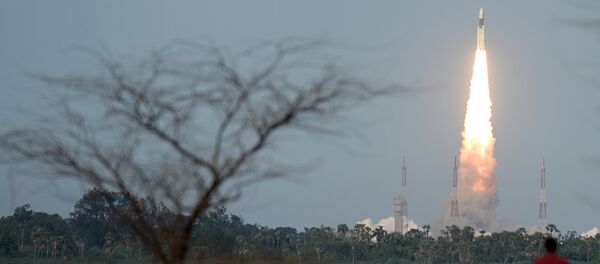 New Delhi (Sputnik) — The tender is expected to be issued to firms by the next month while the acquisition order is expected to be placed within 18 months. Pinaka supplements the existing artillery gun at ranges beyond 30 km with quick reaction time and high rate of fire. Pinaka is developed by state-owned DRDO with private defense firms Tata Power SED and L&T.
Indian defense ministry had placed an order for two regiments i.e 36 systems last December. The Army intends to have 22 Pinaka regiments by 2026 including 12 regiments of Guided Pinaka. This is an advanced version of the Pinaka, wherein the firing range has been enhanced to 65+ km from the existing 38 km. India conducted two developmental tests of the 214-mm caliber Guided Pinaka earlier this year.
Six regiment orders will provide major business to state-owned contractors Bharat Earth Movers Limited and the Ordnance Factories Board and private sector defense companies Larsen & Toubro and Tata Power SED. BEML supplies vehicles for the rocket launchers while L&T and Tata Power SED build launcher systems. Ordnance Factory Board will supply the rocket ammunition.
Guided Pinaka will gradually replace SMERCH which, according to its Russian meaning 'whirlwind', can flatten an area of 1.1 sq km. Guided Pinaka will have a multiplier effect in the battlefield as each individual rocket is guided separately and the commander can change its position and path in every 20 microseconds.