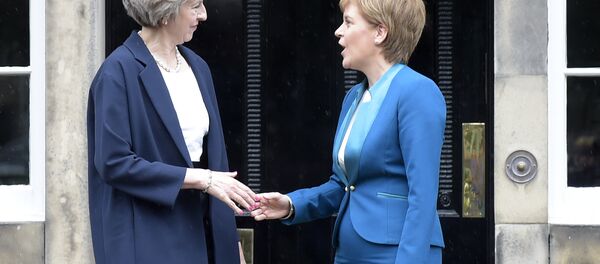 19 December 2016, 14:52 GMT
MOSCOW (Sputnik) — Sturgeon said Friday she was disappointed with the result of the general election that has seen her pro-independence party lose 14 seats.
"It's a disappointing result. We've lost some tremendous MPs," she said, citing the defeat of SNP's leader in the House of Commons as a severe blow.
Sturgeon said there was a lot of thinking for the SNP to do, but added "this is our second best ever result in a Westminster election. We have won the election."
Angus Robertson, SNP's deputy chief and House leader, earlier lost his seat in Moray to a Conservative rival. The SNP currently holds 29 seats. The Tories have 204, while the Labour has 209.