MOSCOW (Sputnik) — Russian Foreign Minister Sergey Lavrov during a phone conversation with US Secretary of State Rex Tillerson on Saturday stressed the need to settle Qatar crisis through negotiations, the parties expressed readiness to contribute to the settlement, Russian Foreign Ministry said.
"The consequences of the severance of diplomatic relations with Qatar by a number of Arab states were discussed. Sergey Lavrov and Rex Tillerson stressed the need to resolve the differences through negotiations and expressed their readiness to promote such efforts,"  the ministry said.
The sides also discussed topical issues of Russian-US relations, including a schedule of forthcoming bilateral contacts.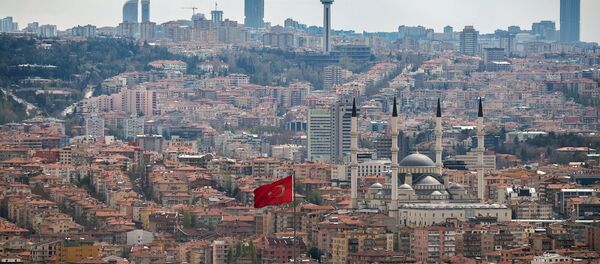 On Monday, Saudi Arabia, Egypt, Bahrain and the UAE cut diplomatic ties with Qatar and embargoed all sea, air and land traffic to the country. Other nations have followed suit, accusing Qatar of supporting terrorists and destabilizing the Middle East.
On Wednesday, media reported that Riyadh set out several conditions for Qatar to normalize the bilateral relations including the expulsion of all the members of the Muslim Brotherhood terror group (outlawed in Russia) and the Palestinian Hamas movement from the country, as well as the immediate break of the diplomatic ties with Iran.