The EZY3246 flight from Ljubljana, Slovenia, to London's Stansted airport made an emergency landing at Cologne airport in Germany Saturday evening, and Cologne airport was put on lockdown for several hours, Airlive reports, with incoming flights diverted to nearby airports.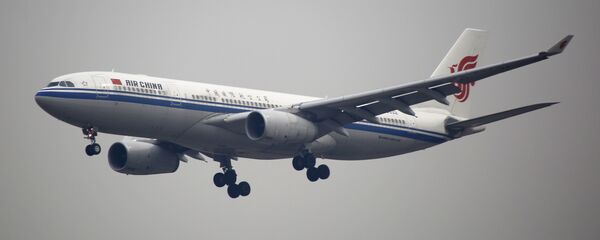 The flight was diverted after other passengers told the flight crew they overheard the men talking about "terrorist matters," according to a Cologne police statement, including saying things about a "bomb" and "explosives."
The 151 passengers onboard the flight were evacuated and searched by police, who made three arrests, Reuters reports. A backpack belonging to one of the men was destroyed on the runway. Police are still investigating its contents. The men as well as other passengers are still being questioned.
"We take the situation very seriously, but cannot confirm that there was a concrete terror suspicion," a Cologne police spokesman told German news outlet BILD.The incident occurred at about 6:30 Saturday evening, and the flight will not head to Stansted as scheduled until tomorrow.
A statement on EasyJet's website said that passengers would be provided with hotel rooms and transport to and from the airport.