LONDON (Sputnik) — Meanwhile, almost 600,000 people have signed an online petition on the change.org platform urging against a coalition between the Conservatives and the Northern Ireland Democratic Unionist Party (DUP).
"Theresa May should RESIGN. This is a disgusting, desperate attempt to stay in power," the petition read.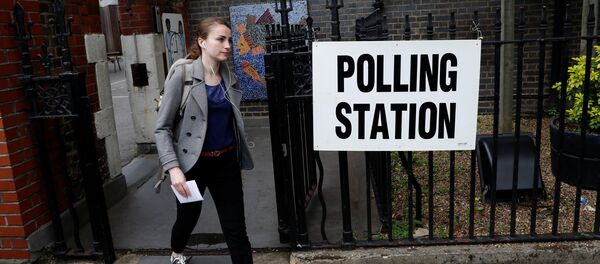 On Thursday, the United Kingdom held a snap general election, which resulted in a hung parliament as the Conservatives failed to secure an overall majority in the House of Commons and fell short of the required 326 seats while the DUP got 10 seats in the election.
On Friday, May announced her plans to form the coalition between Tories and the DUP. The move faced strong criticism of the general public with 502,446 people signing the online petition against the coalition.
On Saturday, Downing Street said that the DUP agreed to support the Tories on "confidence and supply basis."