On Friday, Russia conducted a safe and routine intercept of a US aircraft over the Baltic Sea. The intercept took place during the BALTOPS drills.
After the news emerged, the Pentagon published photographs of the Russian aircraft taken during the operation.
US Department of Defense spokesperson Capt. Jeff Davis said that this incident "was not one we believe falls into the category of unsafe."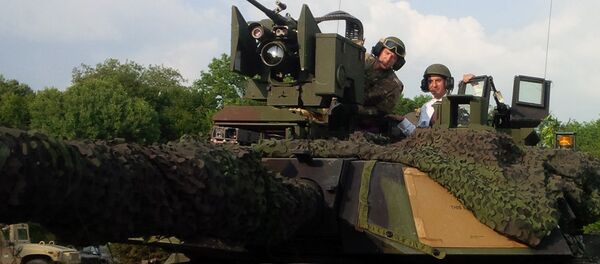 On June 6, the Russian Defense Ministry said it
scrambled a Su-27
air superiority fighter over the Baltics to intercept and escort a US B-52 strategic bomber that approached its borders.
On June 1, the naval exercises, dubbed Baltic Operations (BALTOPS), the largest ones held by NATO in the region, kicked off in the Polish northern port city of Szczecin. Twelve NATO states, including Belgium, Denmark, Estonia, France, Germany, Latvia, Lithuania, the Netherlands, Norway, Poland, the United Kingdom and the United States, as well as two non-alliance countries namely Finland and Sweden, participate in the drills.
BALTOPS will last up to June 16 and will be concluded in the German port city of Kiel.