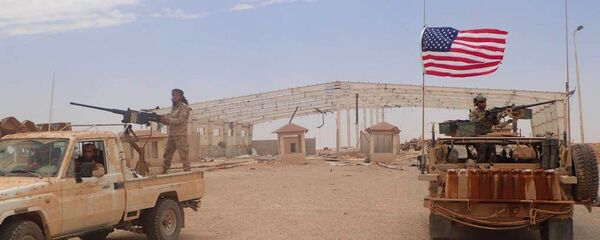 The news comes after on June 8, the
US-led coalition bombed
pro-Damascus forces near al-Tanf in the area of a deconfliction zone following an alleged attack by a combat drone resulting in no coalition forces' casualties. This was the third attack by the coalition on Damascus' allies in the area. The coalition targeted a drone and trucks with weapons.
"Units of our [Syrian] armed forces with the support of allied forces… were able to reach the border with brotherly Iraq northeast of al-Tanf and establish control over a large number of strategic positions in the Syrian steppe," SANA news agency reported citing the Syrian army.

The Syrian military noted that the fact that it has reached the Iraqi-Syrian border is "a strategic turn in the war on terrorism and a base for expanding military operations in the steppe and along the border with Iraq."

According to the command, the success in this region "tightens the stranglehold over what remains of Daesh formations" and cuts their supply routes in several directions.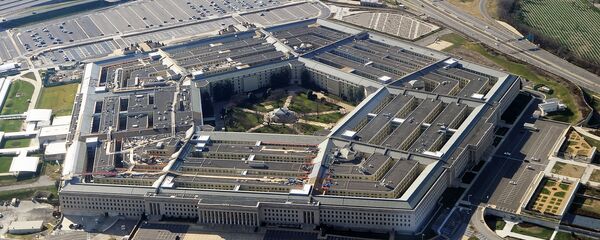 On Friday, the Russian Defense Ministry
slammed the move
, saying that it seems that the US-led coalition is more interested in bombing the Syrian army instead of fighting terrorists. It also accused the coalition and Syrian rebels it supports of "conspiring" with Daesh leaders by letting them leave encirlement and move to other areas.
On May 18, the US-led coalition struck pro-Assad fighters near the town of al-Tanf in the area of an established deconfliction zone with Russia. The coalition strikes occurred near al-Tanf, where US' and British special operations forces have been training Syrian rebel fighters near the border with Iraq and Jordan. Russia slammed the move as a violation of international law.
On June 6, the Pentagon announced the coalition conducted a new strike on pro-Syrian government forces as they entered the de-confliction zone with Russia and posed threat to its personnel. The force comprised of a tank, artillery, anti-aircraft weapons, armed technical vehicles and more than 60 soldiers. A Syrian source told Sputnik on Tuesday that at least two Syrian servicemen were killed and more than 15 injured as a result of the coalition attack.