According to Agibalov, gas deliveries from the US are a political move that in the long run could have a serious impact on the global gas market.
"Poland has openly declared that after 2020-2022 it does not want to extend a long-term contract with Gazprom, but it doesn't mean that it will refuse to supply Russian gas in general. It is likely to switch to short-term contracts of about 3-5 years, maybe even shorter," the expert said.
"At the same time, however, Poland is also pursuing a policy of diversification. The key moment is the price at which it wants to buy Russian gas in the future. There is a "game" with different suppliers, various conditions. It is possible that it will enable Poland to make suppliers change price conditions… although now American gas is completely uncompetitive and is certainly more expensive [than Russian gas]," Agibalov said.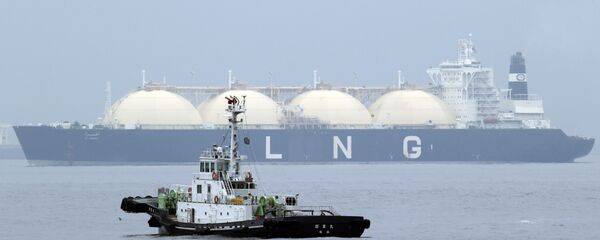 According to the expert, it is also not yet clear whether the diversification will be beneficial for Poland in the long run as Gazprom has been pursuing a more flexible policy in the European market over the last couple of years.
The US Department of State said in a statement on Thursday that the first delivery of US liquefied natural gas (LNG) to Central Europe has arrived in Poland.
Washington has long been arguing for the geopolitical importance of LNG exports to Europe, saying it would help European allies decrease dependence on Russian energy imports. However, the cost of shipping natural gas from the United States to Europe remains high and requires sizable infrastructure investments.