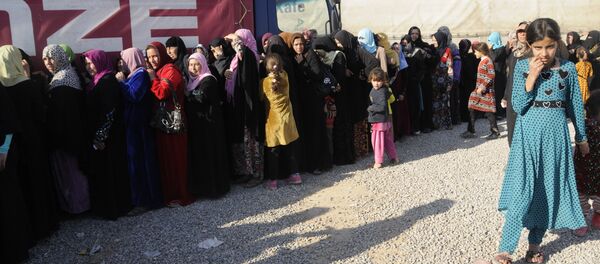 The forces of the 9th Armored Division and the federal police killed a Libyan woman working as a sniper in the ranks of Daesh. She was operating in a district in western Mosul.
The woman called herself Maria. She was responsible for killing and wounding hundreds of innocent civilians.
According to the source, Maria was hiding in one of the apartment buildings in al-Zanjali in the western part of Mosul. 
"She shot at the residents of this quarter when they tried to leave for safe locations which are now under the control of the Iraqi forces," the source said.
He further said that there are many women working as snipers for Daesh. 
Earlier, it was reported that the Iraqi army had imposed a temporary ban on wearing Islamic veils that cover the face, such as the burqa and niqab, in newly liberated areas of Mosul.
Daesh militants use burqas to disguise themselves in public places and carry out attacks on civilians.