CAIRO (Sputnik) — Earlier in the day, the Abu Bakr al-Siddiq militants, who captured Saif Islam Gaddafi almost six years ago, said in a statement obtained by Sputnik that the politician, who actively participated in his father's activity, had been released and left the place of his imprisonment in the Libyan city of Zintan.
"Saif Islam has his own defined strategy of achieving national reconciliation and he will play decisive role at this stage, which will be encouraged by his great popularity," Zaidi said Saturday.
Presently Saif Islam Gaddafi is in Libya, Zaidi noted without specifying the exact location.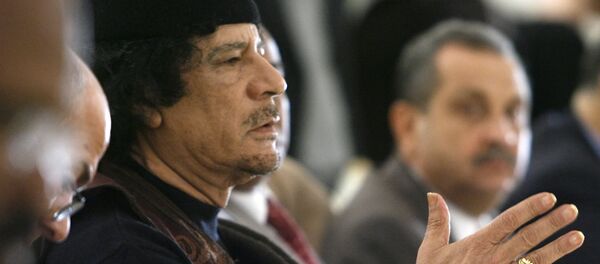 Libya has been in state of a civil war since Muammar Gaddafi was overthrown in 2011. From that point on, the country has been governed by rival governments, namely, the Council of Deputies based in Tobruk and the Tripoli-based General National Congress.
After the coup, Saif Islam Gaddafi was taken hostage and was kept in jail until Saturday release, although in July 2015 he was sentenced to death.
In December 2015, the warring parties signed the Libyan Political Agreement, also known as Skhirat agreement, which established a unity government between Libyan rival factions. As such, the rival governments agreed to create the Government of National Accord (GNA), form the Presidency Council and end the political impasse in late 2015. Backed by the United Nations, the GNA in Tripoli, presently headed by Libyan Prime Minister Fayez Sarraj, started its work in late March 2016, despite the lack of support from the Tobruk parliament.