PARIS (Sputnik) — After 30 percent of ballots in the constituency counted, Le Pen is seen winning 44.17 percent out of 50 percent she needs to win in the first round.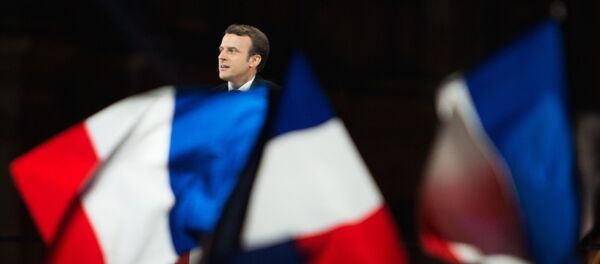 According to the Elabe poll for BFMTV, in the first round of election, Macron's party could gather support of 32.6 percent of voters, while The Republicans center-right conservative party will be backed by 20.9 percent and the right-wing National Front (FN) party would win 13.1 percent.
According to the latest data of the French Interior Ministry after 56.9 percent of ballots counted, candidates of Macron's party are getting 26.74 percent of the votes, followed by The Republicans with 16.18 percent.
French lawmakers are elected in two rounds. To win in the first round, the candidate must obtain an absolute majority, but no less than 25 percent of the votes of all voters registered in the constituency. The second round of the elections is scheduled for June 18.