MOSCOW (Sputnik) – Over half of French voters did not appear in the polling stations to cast ballots in the first round of the country's parliamentary election, which took place Sunday, France's Interior Minister Gerard Collomb said.
"The first lesson that we have learned from the current voting is a significant decrease in the participation level, compared to the previous election. According to the data from 91.3 percent of polling stations, the turnout totals 48.7 percent, which means that over a half of voters did not come to vote. We are concerned by this data," Collomb said Sunday.
Collomb noted that the voter turnout was affected by the crisis of confidence of the population in the authorities.
Collomb stressed that the leading position of French President Emmanuel Macron's Republic on the Move (La Republique En Marche, REM) party demonstrated French citizens' aspiration to grant Macron all opportunities to improve the situation in the country.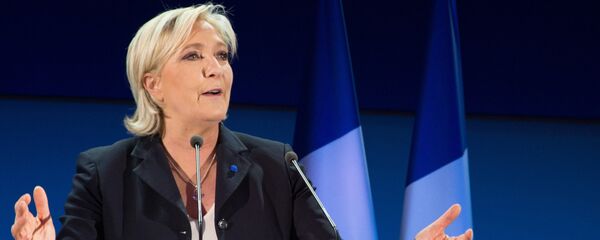 Collomb also expressed gratitude to the law enforcement service for ensuring the security during the election amid terror threat.
The total of 28.21 percent of French citizens voted in favor of Macron's party, whereas the biggest opposition party, The Republicans, received 15.77 percent of votes and was followed by Marine Le Pen's National Front with 13.2 percent of popular support, the country's Interior Ministry's data showed Monday, after all ballots were counted.
On Sunday, French citizens were electing 577 lawmakers to the country's National Assembly, the lower house of parliament, out of more than 7,800 candidates.
French lawmakers are elected in two rounds. To win in the first round, the candidate must obtain an absolute majority, but no less than 25 percent of the votes of all voters registered in the constituency. The second round of the elections is scheduled for June 18.