LONDON (Sputnik) — In a pooled television interview May said that she was ready to begin work following the snap parliamentary election, including a trip to France to meet the president.
"I am pleased that people from across the party have agreed to serve in my cabinet and we are going to be getting on with the job," the prime minister said.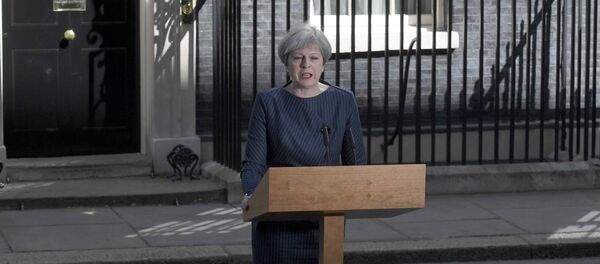 On Thursday, the United Kingdom held a snap general election, which resulted in a hung parliament as the Conservatives failed to secure an overall majority in the House of Commons and fell short of the required 326 seats.
On Friday, May announced her plans to form the coalition between Tories and the DUP. The move faced strong criticism of the general public with 502,446 people signing the online petition against the coalition.
On Saturday, hundreds of Britons came to the residence of the prime minister on London's Downing Street, demanding that May resign.