MOSCOW (Sputnik) — The Kingdom of Morocco has expressed its readiness to mediate the settlement of the diplomatic crisis in the Persian Gulf, the country's Foreign Ministry said in a statement Sunday.
"If the parties express a wish, the Kingdom of Morocco is ready to help in establishing a free and comprehensive dialogue on the basis of non-interference in foreign policy, combating religious extremism, clarity of positions and adherence to commitments," the statement read.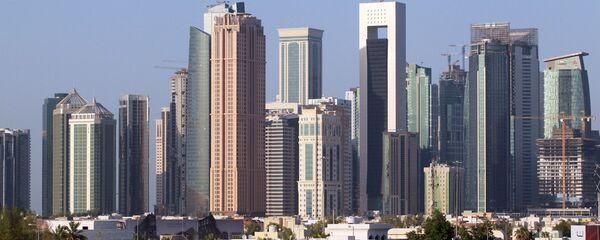 On Monday, Saudi Arabia, Bahrain, the United Arab Emirates and Egypt cut off diplomatic relations with Qatar, accusing the latter of supporting terrorist organizations and destabilizing the situation in the Middle East.
Yemen, the Maldives, Mauritius, Mauritania and the eastern-based government in divided Libya also announced a break in relations with Doha, while Jordan and Djibouti said they would lower the level of diplomatic contacts with Qatar. Senegal and Chad recalled their ambassadors from Doha.
Qatar denied the accusations and said that no retaliatory measures would be taken.