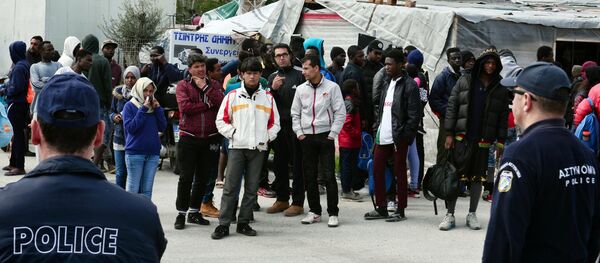 KIEV (Sputnik) — The European Commission confirmed that Ukraine met all the necessary requirements for
visa liberalization
in December 2015, and on April 6, the European Parliament approved the introduction of the short-stay visa-free regime for Ukraine.
Under the agreement, the Ukrainians will be able to enter the European Union without a visa for 90 days in a 180-day period for business purposes or tourism.
"Ukraine has delivered the reforms its citizens were asking for, and we in the European Union, we have kept our promise. This is what we call a win-win solution. It will create new opportunities for all of us strengthening our economies, our security and our friendship. And this is what our partnership is all about — making a difference to our citizens' everyday life," Mogherini said in a statement published by the European Commission's delegation to Ukraine on Facebook.
On May 17, President of the European Parliament Antonio Tajani and Malta's Interior Minister Carmelo Abela, presiding at the Council of the European Union, signed a document on amending the bloc's legislation to grant visa-free regime for the Ukrainians.