The US Missile Defense Agency and Israel will carry out the test on Kodiak, a remote island about 400 miles from the state capital of Anchorage, to ensure maximal safety in the event that the missile ends up producing unwanted shrapnel, Jerusalem Online reported.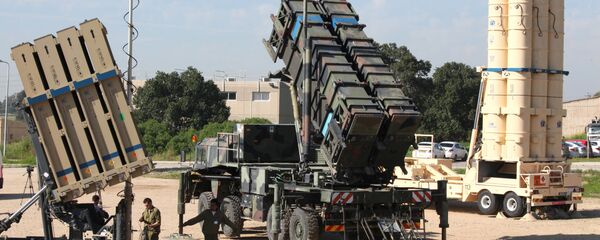 18 January 2017, 17:51 GMT
The US could stand to gain quite a bit for its missile defense if the Arrow 3 winds up fulfilling its task. The Pentagon's Ground-based Midcourse Defense system (GMD) has been nothing short of a colossal failure. The Government Accountability Office, a federal watchdog, issued a report on the GMD, stating that it "has demonstrated a limited capability to defend the US Homeland from small numbers of simple intermediate-range or intercontinental ballistic missile threats launched from North Korea or Iran."
If that wasn't enough of a takedown of the multi-billion GMD program, the GAO added for good measure, "GMD flight testing, to date, was insufficient to demonstrate that an operationally useful defense capability exists."
The idea behind the Arrow 3 is to thwart Iranian Shahab-3 intermediate range missiles, Defense News reported in January, when Moshe Patel of the Israel Missile Defense Organization announced that Arrow 3 had become operational. In September 2016, Washington pledged to send $5 billion to Israel over the period spanning fiscal year 2019 to fiscal year 2028, the news outlet added.

27 February 2017, 23:20 GMT
Each Arrow 3 missile runs about $2.2 million, according to Haaretz, but officials on Kodiak Island expect the test to incur an $80 million bill.
Jerusalem Online noted that Arrow 3 operates in the exosphere, implying that even if a ballistic missile was armed with a nuclear warhead, the explosion would be predominantly muted with little effect to populations and infrastructure on the ground. Arrow 3 may eventually be used to destroy satellites in outer space, the news outlet said.