WASHINGTON (Sputnik) — Daesh poses an increasing threat to Saudi Arabia and has the potential to destabilize that country, the US Department of State warned on Monday in a report assessing diplomatic security in Saudi Arabia.
"ISIS [Daesh] has potentially become a destabilizing factor with direct implications for the Kingdom's security. ISIS has expressed its desire to take over the country," the US Department of State's Overseas Security Advisory Council (OSAC) stated in the report.
Daesh has been most active in the wars in Syria and Iraq.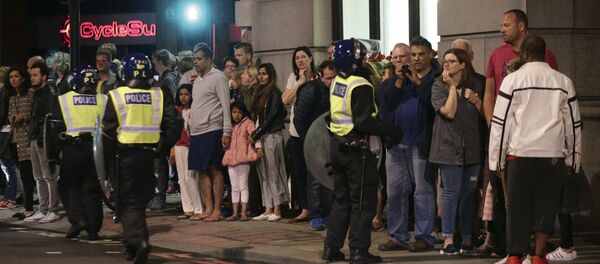 The report also warned that the al-Qaeda in the Arabian Peninsula (also outlawed in Russia) remains a security concern, as it has not abandoned the goal of attacking the Saudi government and Western entities in the country.
Due to the presence of Daesh, al-Qaeda and other extremist groups, the State Department "has assessed Riyadh as being a high-threat location for terrorist activity directed at or affecting official US government interests," the report said.
However, the report praised Saudi Arabia for recent improvements in combating terror, noting that Riyadh has announced multiple arrests and has thwarted attempts by Daesh to infiltrate the country.
"The Saudi government's capacity to combat transnational and domestic terrorism has increased dramatically," the report said.
The report also noted that areas along the borders with Iraq and Yemen remain dangerous, as instability continues to spill over from the conflicts in those neighboring countries.
Yemen's Houthi militants have on several occasions launched scud missiles into Saudi Arabia, though the projectiles have either missed their intended targets or were intercepted by the Saudi military.
"This volatile situation, coupled with increased illegal immigration and smuggling from the southern border, provides a very real threat to Saudi Arabia," the report said in reference to such attacks.
The Overseas Security Advisory Council regularly produces reports on security in various countries as part of its effort to promote security cooperation between the US private sector and the Department of State.