The video, posted to YouTube and Facebook, shows a tattooed man complaining to the camera that he's having trouble starting a bonfire, saying, "I've been trying to get my poxy fire started for half-hour wondering what sh*t I can get it going with."
The man then shows a paperback copy of the Koran. "And then I found this," he explains. "And it worked, all I've got left is the poxy, sh*tty cover and look, that's on the fire as well."He then begins ripping out pages and tossing them into the flames.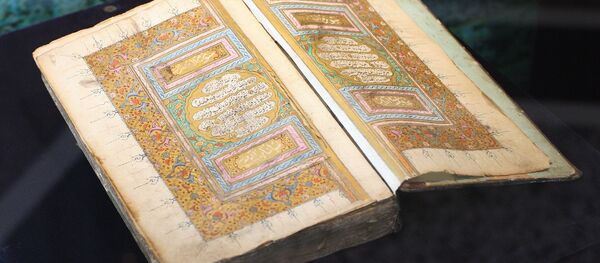 10 September 2010, 00:50 GMT
The video surfaced days after a terror attack on London Bridge, in which a car mowed into pedestrians before the car's passengers and driver then exited the vehicle and began stabbing people, leaving eight dead and dozens injured.
Some of the attackers were reportedly radicalized by watching videos of Islamic extremists.
Fahad Khan, a cousin by marriage of the attack's suspected ringleader Khuram Butt, told the Independent, "Khuram, I know he was inspired by one of the sheikhs who was giving lectures on YouTube, and he belonged to one specific sector of Islam which had very rigid and strict views … Videos about fighting non-Muslims for no reasons, innocent non-Muslims."
The video comes following an investigation from the Press Association that found that Twitter and Facebook had not taken down posts from nationalist group Britain First, which often publishes videos making false claims about immigrants attacking women and police.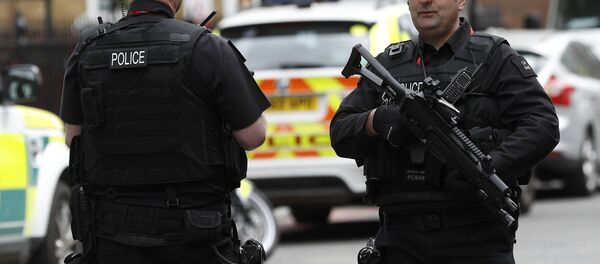 West Mercia Police arrested the man, 45, from Worcestershire, and a woman, also 45, from Evesham, on suspicion of posting images that may incite racial hatred.
"This was a concerning incident and we will be carrying out a thorough investigation. It is being investigated as a hate crime," said Superintendent Kevin Purcell
He added, "'We have been in contact with our local Muslim community via Councillor Jabba Riaz, deputy mayor for Worcester, who as always acts as a critical friend in support of what we do.
"If anyone has any concerns about social media posts that potentially incite hate I would urge them not to share the posts but to report the incident to the police and social media company at the earliest opportunity."