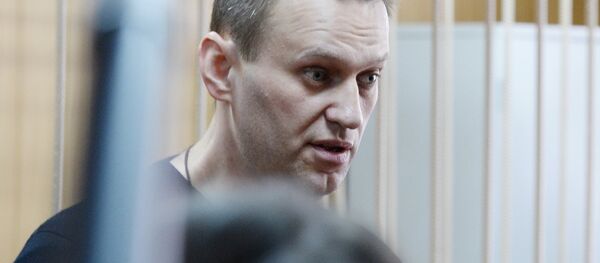 MOSCOW (Sputnik) — On Sunday, Navalny said that the rally authorized by Moscow authorities on the Academician Sakharov Avenue would not take place and announced that it would be held on the Tverskaya Street instead. Moscow authorities have already classified Navalny's call as a provocation. On Monday, Navalny's wife said on his Twitter account that the opposition figure had been detained.
"Alexey Navalny is found guilty of committing an administrative offense, the court sentenced him to arrest of 30 days," a judge said.
The period of detention will be calculated from Monday, June 12, the judge noted.
On Monday, some 4,500 people took part in the opposition rally in Moscow, which was not authorized by the government as the organizers switched the location to central Tverskaya street on the eve of the event, the Russian Interior Ministry said. According to the ministry, over 150 people were detained during the Moscow unsanctioned rally.