Following the May 9 election of South Korean President Moon Jae-in, the complete installation of six Terminal High Altitude Area Defense missile systems — initiated by the previous administration — was halted by Moon's government at just two launchers, citing an environmental review.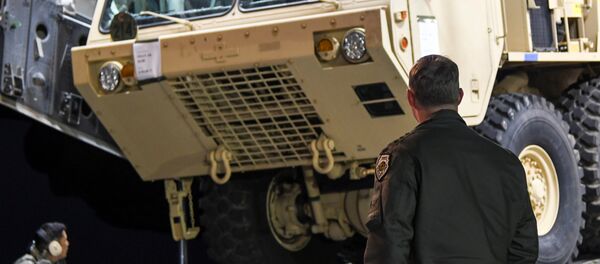 The Pentagon, seeking to deploy its bleeding-edge weapons technology to the fullest extent, is now calling on Moon's administration to permit the installation of the final four launchers.
On Friday, an unnamed Pentagon spokesperson stated, "We still think it's very important to have a full battery there," although the two existing launch sites are "operational and can intercept North Korean missiles."
A "full THAAD battery is necessary to respond to the North Korean threat," the spokesperson added, cited by Defense Tech.
Asked whether the components to install the final four THAAD launchers were already in South Korea, the Pentagon spokesperson declined to comment.
"We're not going to talk about parts and equipment," the spokesperson said.
Moon's administration in Seoul has sought to reopen negotiations with Pyongyang, and views the installation of the US missile system aimed at the People's Democratic Republic of Korea (DPRK) as a marked hindrance to that possibility.
Russia and China as well view the installation of the missile system as an aggressive act, as the powerful x-band radar deployed in THAAD is suspected to have the ability to snoop on regional defense installations.
Pentagon officials have urged Congress to pressure Seoul to complete the full THAAD installation, insisting that defending against the threat from Pyongyang makes it worthwhile.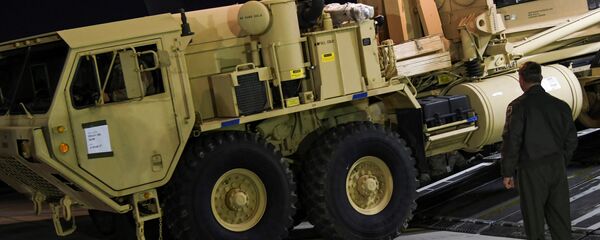 US military officials are confident that their desires will be met, and have shaded the issue as a benefit to Seoul and the region.
"At the end of the day, I think [South Korea] will be properly supported by the United States," the Pentagon spokesperson remarked.
Moon's administration has offered no timeline for when an environmental study into the negative effects of the deployment of six THAAD batteries in South Korea could be initiated, but affirmed that no further weapons installation would occur until "a full-blown environmental impact assessment is completed."