US Secretary of Defense James Mattis has been very disturbed by the US military's lack of readiness after four years of budget sequestration.
He expressed his point of view in a written statement to the House of Representatives Armed Services Committee, as part of his testimony at a hearing on the Defense Department's 2018 budget request on Monday.
"I have been shocked by what I've seen with our readiness to fight. For all the heartache caused by the loss of our troops during these wars, no enemy in the field has done more to harm the readiness of our military than sequestration," Mattis stated.
"It took us years to get into this situation. It will require years of stable budgets and increased funding to get out of it."
The US defense chief also noted that Russia and China are challenging the United States' military dominance with technological advances in sea, land and air weapons systems.
"Our command of the seas is threatened by long-range, land-based guided munitions battle networks designed to attack our ships at increasingly longer ranges. Our undersea superiority, unquestioned since the end of the Cold War, and a key competitive advantage, is challenged by both Russia and China," Mattis stated.
The Pentagon chief said US dominance of the air is challenged by the "proliferation of advanced integrated air defense networks and 5th-generation aircraft."
The US dominance on land in conventional, high-end combined arms maneuver is "threatened by the introduction of long-range air-to-surface and surface-to-surface guided weapons, advanced armored vehicles and anti-tank weapons, and tactical electronic warfare systems," he specified.
Russian political analyst, associate professor at the Moscow-based Higher School of Economics Dmitry Ofitserov-Belsky commented to Sputnik Radio on the remarks of the US Secretary of Defense, saying that Washington has started to acknowledge that its military superiority is "no longer a given fact."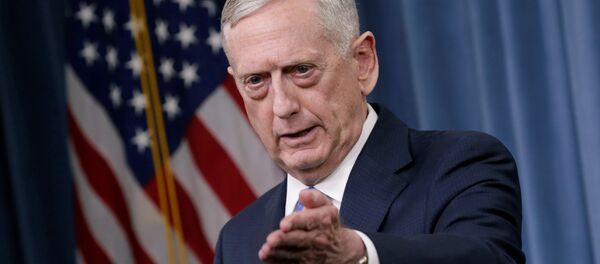 "The US is currently facing a really burning issue: the modernization of their weaponry. In spite of its huge spending on defense, and not only on the defense but on its offensives, the US Armed Forces are in serious need of modernization, which they haven't seen since the end of the Cold War," he told Sputnik.
In other words, the political analyst said, even though the US still poses itself as a number one military power, its military dominance is no longer evident.
He called the position of the Pentagon chief "in a way consistent" as he now reiterates what he had been saying upon his retirement.
"Mattis had been defending the need if not to increase, then at least halt the cut of military spending, which then-President Obama had been insisting on. This is exactly what President Donald Trump was pointing at during his election campaign," Dmitry Ofitserov-Belsky stated.