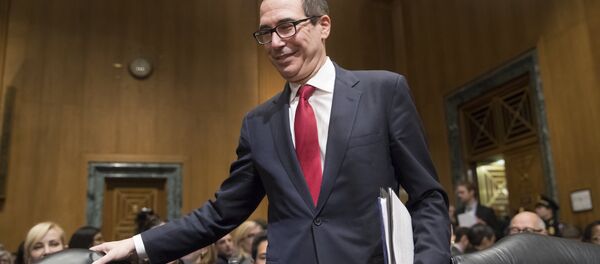 WASHINGTON (Sputnik) — President Donald Trump is set to announce the appointment of a Republican campaign donor Kelly Knight Craft as the next ambassador to Canada, US media reported.
The announcement is expected on Wednesday evening, Bloomberg News reported citing a White House official.
Craft has accepted an offer to serve as the US envoy to Canada in early May, but the administration's final decision was not made public at that point, according to the media.
The nominee's husband, billionaire Joe Craft who serves as the CEO of Alliance Resource Partners, has given $2 million to Karl Rove's American Crossroads Super PAC in 2010, $250,000 in 2014, and $500,000 each to other Republican super PACs, according to US Center For Responsive Politics.