WASHINGTON (Sputnik) — Russia in case of a threat to Crimea will defend it with all available means, Russian President Vladimir Putin said.
"After Crimea became a fully-fledged part of the Russian Federation, our attitude to this territory radically changed. And if we see a threat to our territory — and the Crimea is our territory — we, like any state, will defend our territory with all means available to us," Putin told US filmmaker Oliver Stone in a third part of the interview broadcast by the Showtime television network.
Vladimir Putin also refused to draw parallels between the 1962 Cuban missile crisis and a 2014 incident in which a US destroyer got within the strike range of Russian missiles after sailing close to the Crimean shore.
The Aegis-equipped USS Donald Cook was dispatched to a Black Sea area off Crimea shortly after the Russian-majority peninsula voted in March 2014 to reunite with Russia. The warship left for the Bosporus Strait after it was detected and caught into crosshairs by Russia's coast guard.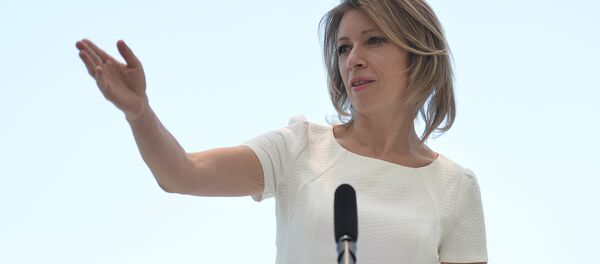 "I wouldn't compare this with the Caribbean crisis. At that time, the world stood on the brink of a nuclear catastrophe. Thank god, we did not let that situation slip into it, even though we sent our advanced Bastion coast defense weapons to Crimea. We are allowed to use any means at our disposal to protect Russia. What was the Donald Cook doing close to our territory? Who provoked whom? We plan to defend our territory," Putin told Stone in an interview for his documentary.
In the third part of Stone's The Putin Interviews documentary, airing this week on the Showtime TV network, the Russian president said the commander of the US destroyer must have realized the ship had been in crosshairs.
"I don't know this person, but he must be a self-possessed, reliable and quite courageous officer. He made the right decision not to aggravate the situation and push it to the extreme, to a conflict. It does not mean he would have been targeted by a missile strike, but they must realize the coast is protected," Putin said.