BERLIN (Sputnik) — The Nord Stream 2 gas project has received all funds expected to be provided in 2017 by European partner companies, Gazprom Deputy Chairman of the Management Committee Alexander Medvedev said Thursday.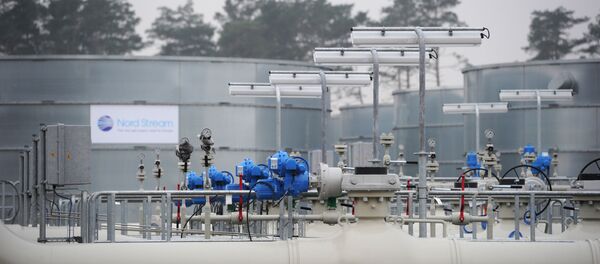 In April, Nord Stream 2 AG, a venture of Russian's Gazprom energy giant and its European partners, signed a deal with OMV, Engie, Royal Dutch Shell, Uniper and Wintershall where the five firms agreed to provide half of long-term financing, estimated at $10.3 billion.
"All funds came on the accounts of Nord Stream 2 company as planned," Medvedev said, answering the question of whether European partners had provided previously agreed funds for the project.
The pipeline will bring some 55 billion cubic meters of natural gas from Russia to Germany across the Baltic Sea. The launch of the pipeline is planned for 2018.