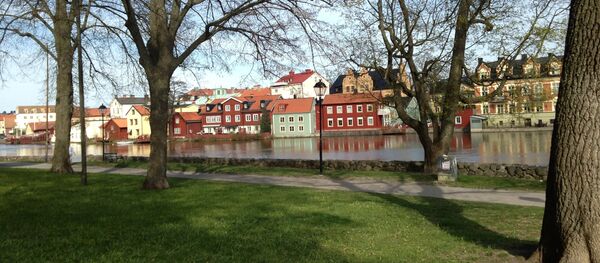 According to the report by the
Swedish Defense University
one fifth of the jihadists surveyed were aged 19 or younger, while another 60 percent of the "foreign fighters" were aged 20 to 29; these formed the core of violent Islamism.
None of the 18 children who have left Sweden to join jihadist circles have been charged, despite the fact that people aged 15 and over are punishable by Swedish criminal law. Now, however, amendments in the criminal law are being considered, Svenska Dagbladet reported.
While most of Sweden's jihadists were men (76 percent), the number of women taking part in armed conflicts jumped from only several in 2012 to around 40 percent of the "foreign fighters" in the conflict zone in 2015. This figure is much higher than in other countries, Magnus Ranstorp, research director at the Center for Asymmetric Threat Studies at the Swedish Defense University, told the Swedish newspaper Expressen.
"We cannot say for sure why, but Swedish women may have had a more prominent role in Daesh," Ranstorp said.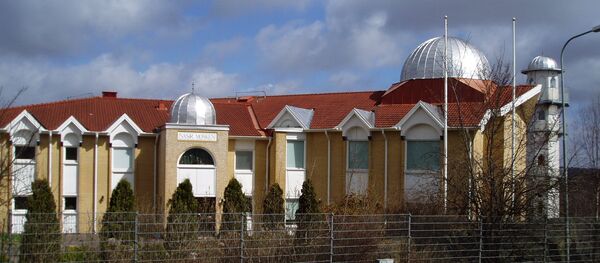 Furthermore, three quarters of the jihadists were Swedish citizens, despite only 34 percent actually having been born in Sweden. Those born abroad indeed formed a multi-ethnic group, hailing from a total of 38 countries, primarily in Northern Africa, the Horn of Africa (predominantly Somalia and Eritrea) and the Middle East.
"A third of those who traveled from Sweden to fight for Daesh or other terrorist groups were born here. They have gone to Swedish kindergartens and Swedish schools, read Astrid Lindgren's books and released balloons on UN Day. Then they joined an organization indulging in warfare, the slave trade, gender oppression and the slaughter of minority groups, Christians and "wrong" Muslims. I really don't know if integration failure can be made any clearer than that," Dagens Nyheter columnist Erik Helmerson wrote.
The majority of the jihadists lived in just four of Sweden's 21 counties, including Stockholm, Skåne and Västra Götaland, and came from areas that are considered socially and economically vulnerable.
"It is clear that socioeconomic aspects are contributing factors, alongside group and peer influences, ideological factors and local recruitment drives," the authors of the report said.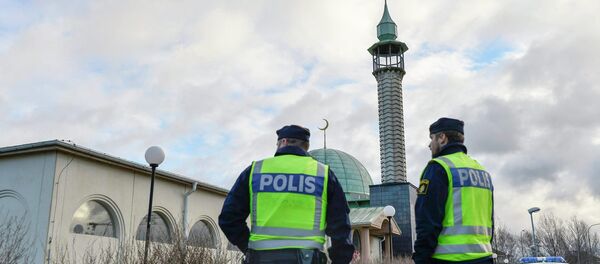 28 February 2017, 11:22 GMT
The number of foreign fighters has dropped in recent years. While 98 first-time travelers are believed to have left Sweden in 2013, only five followed suit last year. Two out of five are believed to have returned in Sweden, while 49 of the 267 people for whom information was available reportedly died in the conflict.
While Daesh returnees were previously identified as being among the foremost threats to Sweden's security, the report found that "very few" of the returnees actually sought to commit crimes in Europe. They claimed their activity to mostly have been associated with the conflict in Syria and Iraq. However, the returnees' terrorist activity could not be ruled out entirely, since both Daesh and al-Qaeda have declared Europe as a legitimate target.
Magnus Ranstorp ventured that those roughly 40 percent who remain in the Middle East posed the largest threat, being the most hardened ones and having nothing to lose.
"Those who are still there are the most hardcore. They are simply much more dangerous than those who have returned so far," Magnus Ranstorp told Swedish Radio, suggesting to take them seriously.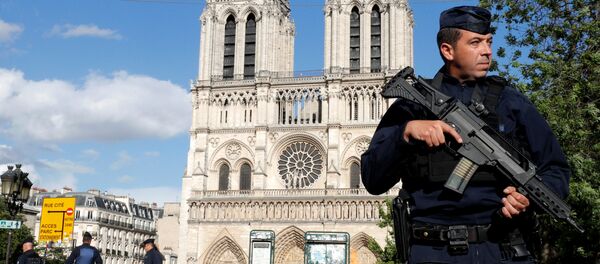 Recently, a Daesh blog run from Syria accused Sweden of having contributed to human suffering in al-Raqqa, and demanded retribution.
"It's a direct call for terror. It is all the more unusual for it to be written in Swedish," Magnus Ranstorp told Svenska Dagbladet.