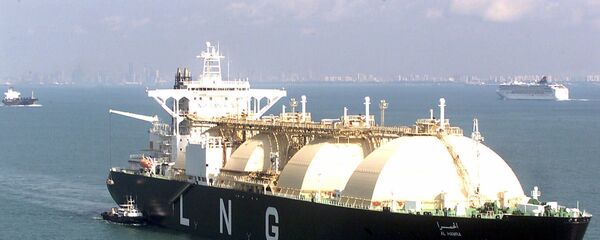 MOSCOW (Sputnik) – In September 2016, Moscow and Manama signed a deal on LNG deliveries. The sides also signed a memorandum of understanding according to which Russia's Gazprom company will conduct gas and oil exploration and production.
In April, Bahrain's Oil Minister Sheikh Mohammed bin Khalifa bin Ahmed Khalifa told Sputnik that the country was holding talks on the supply of LNG with Gazprom and Rosneft.
"There is a project and we signed a deal with Gazprom … We are in constant contact with Gazprom, there is an exchange of visits going on to discuss technical issues and I expect that the first tankers with Russian gas will begin to arrive in Bahrain in early 2019," Saati said.
The trade turnover between Bahrain and Russia rose by a triple degree in 2016, compared to the previous year, he said.
"The trade turnover in 2016 increased by three times compared to the previous year, and we are waiting for the new leap in turnover figures," the ambassador said.
Saati noted that Bahrain was already purchasing mineral water from Russia's southern region of Chechnya and recently signed a deal on water supplies from the Krasnodar region. The senior diplomat added that Bahrain sought to develop halal meat product trade with Russia.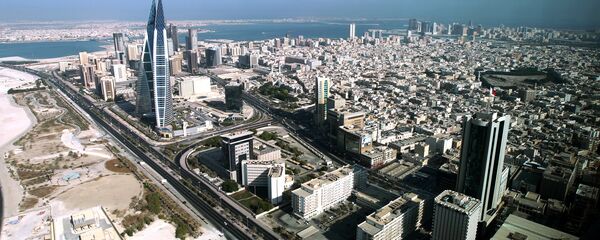 22 February 2017, 11:59 GMT
"I expect that next year we will see Russian halal meat across the Gulf region. We are currently importing frozen meat from New Zealand and Australia, but we prefer halal meat from Russia as it is closer [in terms of delivery routes] and of better quality and price," Saati said.
The diplomat stressed that Bahrain expected the volume of meat supplies from Russia to increase, adding that the authorities were already engaged in talks with the Russian company Miratorg.
According to the ambassador, Bahrain also intends to discuss supplies of Russian wheat with a delegation of Russia's state development bank Vnesheconombank. Saati added that the competitive price would allow Manama to export wheat from Bahrain throughout the Gulf region and, possibly, across the whole of the Arab region in the future.