WASHINGTON (Sputnik) — The coalition also conducted nine additional strikes in Syria, near the cities of Abu Kamal and Deir ez-Zor, which destroyed Daesh well heads, oil storage tanks, vehicles, and engaged a Daesh tactical unit.
"Near Raqqah, 20 strikes engaged 14 ISIS [Daesh] tactical units and a sniper and destroyed nine fighting positions, four vehicles, three mortar systems, two supply caches, two ISIS headquarters, a heavy machine gun, and a home-mad explosives factory," the release stated on Friday.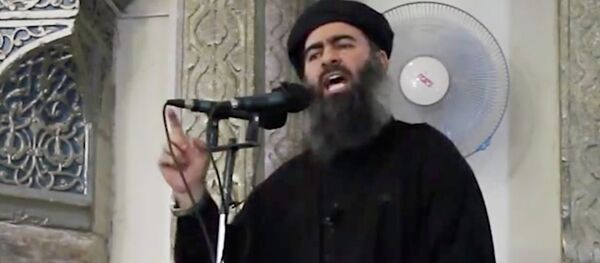 In Iraq, the coalition carried out six strikes on Daesh targets near four cities, including Mosul and Haditha. The strikes destroyed more than a dozen fighting positions, a vehicle-borne improvised explosive device, a tactical vehicle, mortar systems, a tunnel entrance, supply cache, suppressed four mortar teams and engaged a tactical unit.
The US-led coalition of 69 members is conducting airstrikes, ground-based and rocket-propelled artillery fire against Daesh in Syria and Iraq. The strikes in Iraq are conducted in support of the Iraqi government, but those in Syria are not authorized by the UN Security Council or the government of President Bashar Assad.