PARIS (Sputnik) — The Republicans and Socialist party, REM's main rivals, are facing a considerable defeat. The center-right party is expected to gain 70-95 seats compared to the 194 gained by its predecessor Union for a Popular Movement's (UMP) in 2012. The socialists are meanwhile likely to plummet from their previously held 280 seats to around 30 in the new parliament.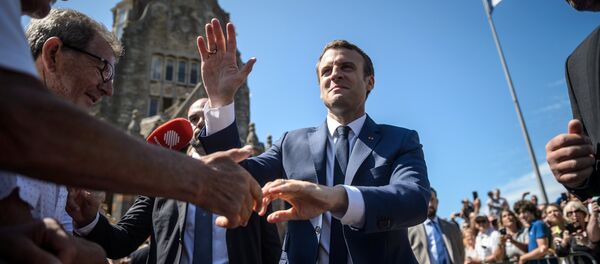 According to the poll, the right-wing National Front party will end up with somewhere between 1 and 6 seats, losing their chance to form a parliamentary group. Jean-Luc Melenchons' left-wing Unsubmissive France will get some 8-17 seats.
Earlier in the day, Odoxa published a poll demonstrating that the majority of French citizens see the likely presidential majority in parliament as a "bad thing" for the country, and plan on abstaining in mass from casting their ballot this Sunday.