According to Pravosudov, the US is trying to embroil Europe and Russia in a conflict using any means it can.
"Everyone understands perfectly well that the US does not depend on gas supplies from Russia. Its supplies go to European countries, so the Americans are trying to provoke a spat between Russia and Europe. These additional sanctions could indeed prevent the implementation of major gas projects. There is direct pressure on European companies and European states, and of course, they don't like it. In this case we can only watch [what will happen next]. Everything will depend on internal arrangements between the US and the EU," the expert noted.
In Pravosudov's opinion, the decisive factor is whether the Europeans will dare to block a new package of anti-Russian sanctions.
"Europe is suffering from the sanctions, but the EU authorities continue to support them. For how long they will be able to put pressure on their businesses, stop them from working normally… Everyone understands perfectly well that the situation is becoming out of control. Sanctions are prolonged unanimously, by all EU member states. So far, none of the countries has voted against it, all of them showed solidarity, However, now this is all about expanding sanctions that really hamper the EU. The question is whether they will support a new wave of sanctions or say: 'No, we will stay with the old sanctions.' This could be the most appropriate option," Pravosudov concluded.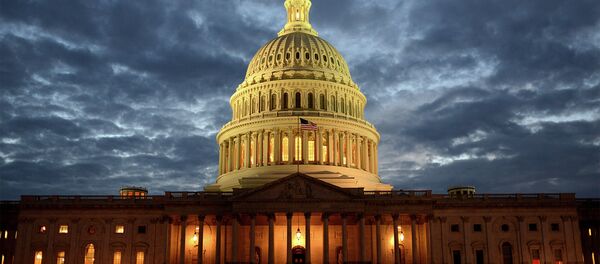 Earlier, Germany and Austria slammed
the latest US sanctions against Russia's energy sector,
warning that the measure would affect European companies involved in piping in natural gas from Russia.
In a joint statement, Germany's Foreign Minister Sigmar Gabriel and Austria's Chancellor Christian Kern said that Wednesday's decision by the US Senate to introduce new sanctions against Moscow over its alleged meddling in the US presidential election and the Ukrainian conflict would make the European energy industry less competitive and would put thousands of jobs on the line.
The outlined anti-Russian measures provide for stiff penalties on enterprises that cooperate with Russian oil and gas companies. They also target Nord Stream 2, a pipeline that would double Russia's ability to supply gas to Europe under the Baltic Sea. The measures could affect European energy companies, including Shell, Engie and OMV, which are financing the pipeline.