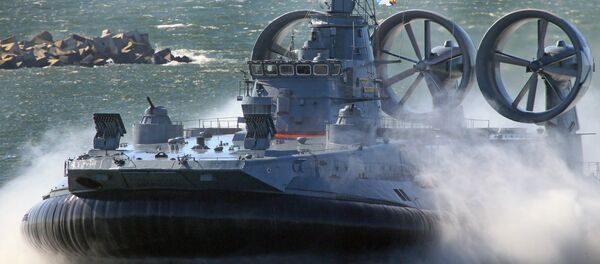 According to the
newspaper
, Russia plans to resume the production of unmatched amphibious assault ships of the 12322 'Zubr' Project capable of delivering
three tanks weighing up to 150 tons or 10 armored vehicles loaded with marines to a beachhead.
The new ships are slated to replace capable landing ships. The construction of the first new 'Zubr' is set to begin in 2018.
Andrei Frolov, military expert and editor-in-chief of the Russian 'Export of Arms' magazine told Izvestia that the resumption of the construction of attack hovercraft will support the competitiveness of Russia's shipbuilding industry.
"Such a high-speed landing craft will be in demand in closed theaters like the Black, Baltic or Caspian seas," he added.
According to the expert, there are not enough existing Russian amphibious ships from the 'Dyugon' and 'Gyurza' projects to solve the problems facing the Navy and the Marine Corps.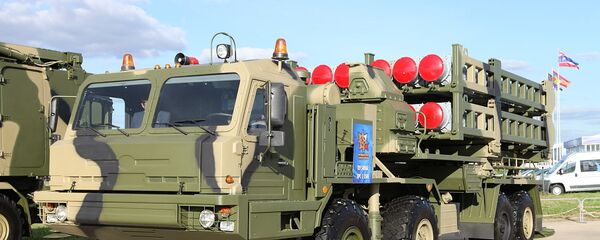 "We still do not have good diesel engines, which led to problems with the 'Dyugongs'. The 'Zubr' has already been tested, well-proven and was even in demand abroad."
The 12322 'Zubr' Project ship is 57 meters long and 20 meters wide. It is equipped with high-temperature gas-turbine engines. Four fan blowers provide the ship with an air cushion. Three more propellers set it in motion. Thanks to them, the ship develops a speed of about 130 km per hour, which is unprecedented among sea vessels.

The ship is able to land troops on 78 percent of unimproved shores throughout the world. Moreover, the 'Zubr' is invisible to radar stations. This effect was achieved due to the fact that during movement, the ship sails on a giant cloud of water spray, which "dithers" its contours on radar screens.

Moreover, the 'Zubr' can also lay mines, and, if necessary, provide fire support to the landing force. The ship is equipped with two Grad-M multiple rocket launcher systems.
By the beginning of the 1990s, there were eight such ships in the Soviet Navy. After the collapse of the USSR, however, the Ukrainian Navy was issued five of these and Russia was issued three.