According to a bill introduced by Kennedy, the response center should be "responsible for synchronizing and analyzing information pertaining to Russia from across the intelligence community, diplomatic channels, and law enforcement agencies."
"Russia's attack on our election was not guided by party affiliation but instead by a deep desire to weaken trust in our institutions and shake the very foundation of our democracy," Kennedy told The Washington Times, commenting on his proposal.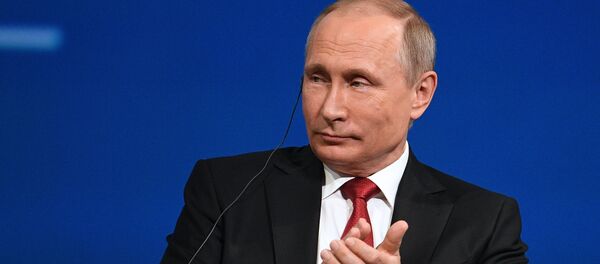 The authors of the document want the "The National Russian Threat Response Center" to receive access to US government's data. If created, staffers of the FBI, the CIA, the State Department, the Justice Department, the Pentagon, and the Homeland Department may work in the so-called response center. 
According to Boston Herald, Kennedy asked for $20 million funding to create the center "charged with snuffing out Russian hacking" and "require agencies to share intel on Russian activity."
Moreover, the center aims to "develop policy recommendations and identify gaps in the current collection and collation of intelligence pertaining to Russia." And do it — yet not clear what exactly, though — for up to eight years. Not bad budget for eight years of developing policy "recommendations."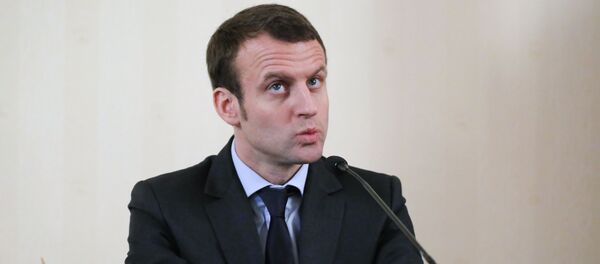 The Congressman told the media outlet that he believes that Russian intelligence services have engaged in "sustained, sophisticated attacks against the foundation of our democracy," and will do it again. "They do not target Democrats per se, they do not target Republicans per se — they target who they believe will stand up for American interests at the expense of Russian interests," the Congressman claimed.
Interestingly, the authors of the document didn't spend much time on research as the bill claims that Moscow allegedly interfered in elections not just in the US, but also in France and in Germany.
"The Government of Russia poses a multifaceted threat to the United States and its allies. Politically, it has interfered in recent democratic elections in France, Germany, and the United States."
The problem is that the federal election in Germany is set to take place only in September this year with Chancellor Angela Merkel and her rival Martin Schulz (and both as pretty much pro-EU and pro-NATO politicians) as the main candidates.
Moreover, concerning France, the congressman apparently pointed at the information that in May, less than 48 hours before the French people went to the polls to select their next president, some nine gigabytes of data consisting of thousands of emails, images and email attachments from accounts belonging to Emmanuel Macron's En Marche! movement were anonymously dumped. The candidate's campaign admitted that it had been hacked, but claimed that fake documents had been mixed in with authentic ones to spread lies and confusion ahead of the vote.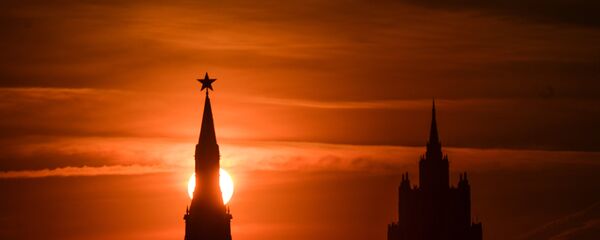 While the identity of the hackers could not be determined at that time, some politicians and media rushed to point the finger at Russia. But as you might have guessed it turned out that
France found no traces of Russian hackers
in a cyberattack on President Emmanuel Macron's campaign, the head of the French National Agency of Information Systems Security (ANSSI) told AP.
In addition to this, it must not be forgotten that while the declassified report by three US intelligence agencies claims that Russia interfered in the US November 2016 election, no direct evidence has been provided, while the document mostly cites media reports and Tweets. Moreover, both former and current intelligence officials confirmed that vote tallies had been altered.

Russian officials have repeatedly denied meddling in the 2016 US presidential election, insisting that Moscow does not meddle in the affairs of other countries, adding that the claim is groundless and aimed to distract attention from US domestic issues.
In an interview with Oliver Stone, President Vladimir Putin said that he read the US intel report on the alleged Russian role in the US election, noting that "there is nothing specific" in it.
"We did not engage in any cyberattacks. It is hard to imagine that any country, including a country like Russia, could seriously influence the electoral campaign and its results," Putin said.
"One security service says that there is a high possibility of Russian interference. Another says that the level of certainty is not so great, they only draw conclusions based on the analysis of the situation. There is nothing specific. It reminds me of something on which aversion to some ethnic group is based, say, anti-Semitism. If someone does not know how to do something, someone is expressing their inability to solve problems, anti-Semites always blame Jews for their own failures. These people who treat Russia like this, Russia is always to blame for them."
He also added that US politicians made a "big mistake" by focusing on anti-Russia rhetoric during the presidential election campaign.